TOWIE's Bobby Cole Norris and Gemma Collins are friends again.
After several episodes of
rowing over *that* explosive pool party incident,
it was Bobby who offered an olive branch on yesterday's series finale.
It was a surprising move as just the other week
Bobby rejected Gemma's attempts at an apology
because he felt she just wanted to brush what had happened under the rug, while he wanted to talk it over.
But it was clear at the start of the finale that Bobby was missing Gemma.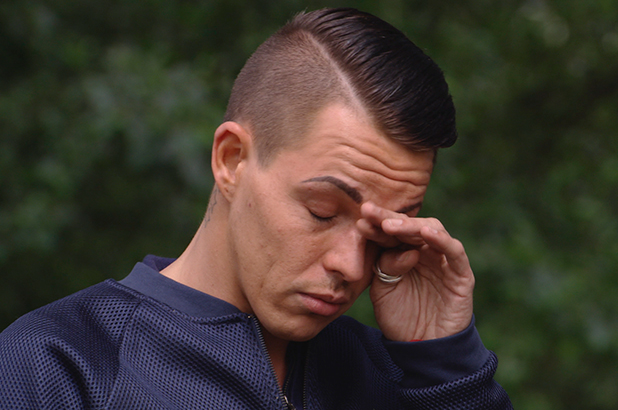 He told Pete Wicks and Ferne McCann:
"I would like to sort things out but in a way that is equal and explaining what's been on my mind and how I got to where I'm at."
Bobby became tearful as he spoke about how hard his life has been lately as he supports his beloved mum through her battle with leukaemia.
He said: "Gemma knows in the last 12 months I've been living in hospitals daily and weekly with my mum who is on chemotherapy, has just had a transplant. That lack of empathy really upsets me. She's not handing out an olive branch, saying, 'Bobby is a really good person.' You guys know I'm a good man, I'm not a bad person, but she's taking me for granted."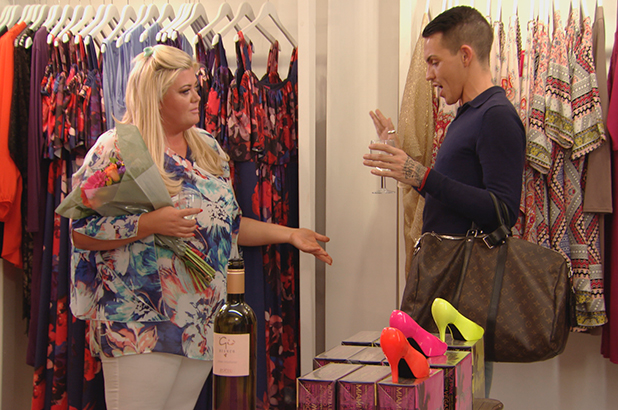 Eventually,
Bobby decided to visit Gemma at her shop.
He brought her flowers and started with an apology.
He told her: "To know you're not at the end of the phone breaks my heart and everything is irrelevant when you look at the grand scheme of things in life. Both of our mums aren't well, we're going through a lot of stuff and I know how short life is."
Gemma said she'd been upset that Bobby went out with Vas and Lauren shortly after their row, saying she wouldn't have been getting friendly with people who had argued with him.
Then Bobby admitted that he was still feeling sore that Gemma hadn't told him about his ex-boyfriend cheating on him... and that it happened in the luxury hotel where Gemma had been on holiday.
"Rather than not just knowing about it, it happened in your bed!" he said. "When someone's partner is cheating on them, to me, that's a far bigger thing. For you to not pick up the phone or even drop me a text. Regardless of Vas and Lauren, to me, this is a far bigger thing."
Gemma said: "I think you've kept a bit of anger in there from that scenario. You're like a brother to me. There is no one I love more than you. Or who pisses me off more than you. I love you dearly."
"I can't carry on not having you in my life," said Bobby. "I wouldn't be here now telling you I miss you if I didn't."