Geordie Shore star Holly Hagan has hinted she and her co-star boyfriend Kyle Christie have split.
Their onscreen romance won over us all during the last series of
Geordie Shore
, and watching Kyle ask Holly to officially be his girlfriend, we couldn't resist doing a little fist pump as Hols finally bagged her man.
Wrapping up the series
Holly had seemed oh-so-smitten declaring she "had a boyfriend and was happy"
, but it seems her and Kyle's love affair has now hit a rocky patch and could already be over. Sob!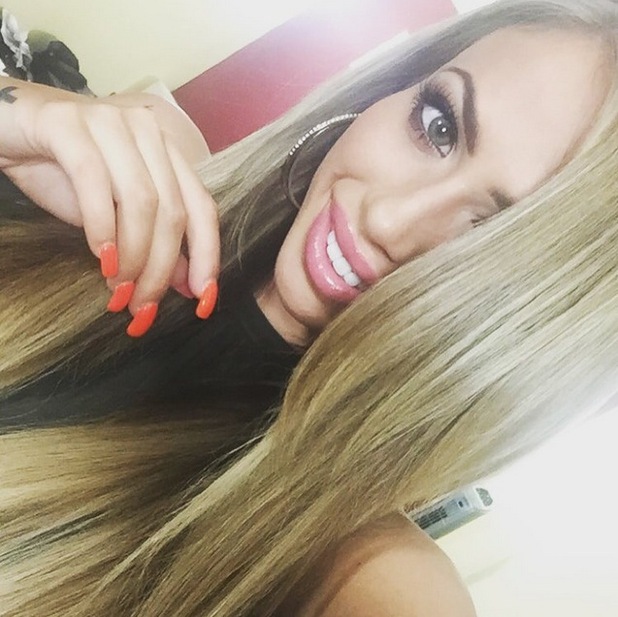 Reveal
caught up with
Holly as she launched her first ever shoe collection for Lasula Boutique
, and she exclusively told us, viewers will watch herself and Kyle break up when the next series of
Geordie Shore
hits our screens later this year.
We were a little confused to hear the pair had split, as earlier this week,
Reveal
had reported
Holly and Kyle are working on a new project together
, and they both seemed pretty happy to be cuddled up together in new Instagram snaps.
Explaining the situation between herself and her beau, Holly said: "Me and Kyle went through a lot of sh*t in this series that's about to come on soon that basically meant we broke up."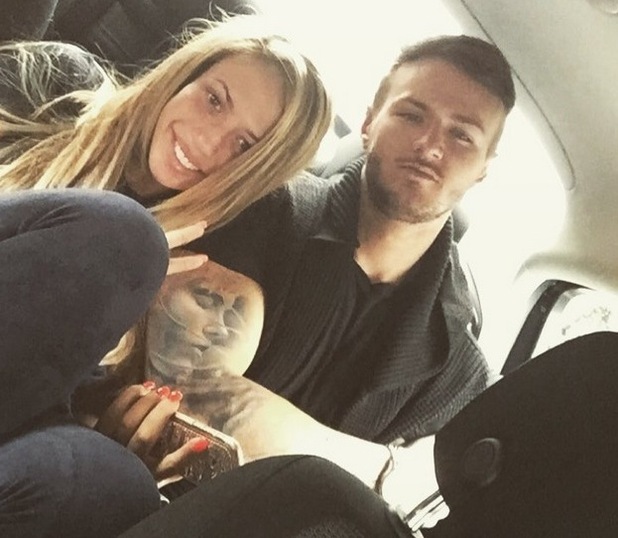 While the pair have decided to no longer officially be an item, they are, however, keen to get their romance back on track (*breathes sigh of relief*). But in order to so, Holly insisted she and Kyle are choosing to keep things between them private for now - hence the lack of photos of the couple or interaction on social media.
"Even when we were together we were always quite private and to be honest I think that's important because we do give a lot of our lives to the show," she added. "We do give a lot of real emotion."
Recalling her time on
Geordie Shore
last series
(that Holly previously described as her toughest yet)
, she said: " I let people watch me fall in love with [Kyle] and soon people are going to watch me get my heart completely broken.
"I give enough to the show that I think the rest of the time when I'm with him, we want to keep that private... People should respect that. Some people say 'you are so bad to your fans, you don't tell us what's going on', I'm like 'honey even I don't know what's going on. Give it a rest!'."
Despite keeping their relationship away from prying eyes, Holly did reassure us that things are currently "going well" between herself and her beau as they work on rekindling their romance.
"At the minute we are really, really happy," she insisted. "We're taking things really slow and we are still seeing each other a lot. We're happy with where we are at now."
Holly's comments come after fans of
Geordie Shore
watched the 23-year-old and Kyle struggle to deal with their romance while living in the
Geordie Shore
house.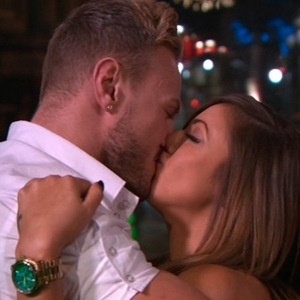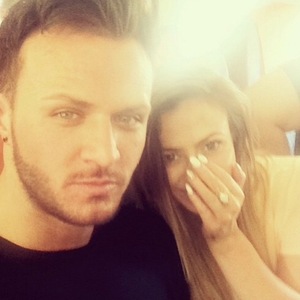 At the time, neither were keen to put a label on their relationship, leaving both Holly and Kyle confused about where they stood with each other. And as a result, the pair were often seen taking out their frustration on each other.
After coming to blows several times (Holly and Kyle both left the
Geordie Shore
house on separate occasions because of their arguing), the couple finally figured out what it is they wanted and a nervous Kyle was seen asking Holly to be his girlfriend.
Jetting off to film series eleven of
Geordie Shore
in Zante,
Holly and Kyle had looked nothing but loved-up on their flight out there.
We wonder what could have happened throughout the six weeks for things to take such a u-turn?!
Let's hope they can work things out. We've got everything crossed for the pair!
Geordie Shore is set to return to screens later this year.For exclusive competitions and amazing prizes visit Reveal's Facebook page NOW!