"What a responsibility I have towards this community. I just hope I get it right."
With those words we say goodbye to Bruce and hello to Caitlyn in the premiere of her brand new E! docuseries
I Am Cait
.
Reveal
was lucky enough to see a preview of the programme before it airs and we can tell you, this is a must-watch show.
This isn't
Keeping Up With The Kardashians
: yes, the same people appear, but
I Am Cait
is a far more personal, emotional, touching and educational show. At the heart, we see Caitlyn's family and friends coming to terms with her transition – not to mention Caitlyn herself.
"I now understand why women wear sports bras,"
she says at one stage, while also wondering during a tennis game:
"Where do women keep their balls? Men have pockets!"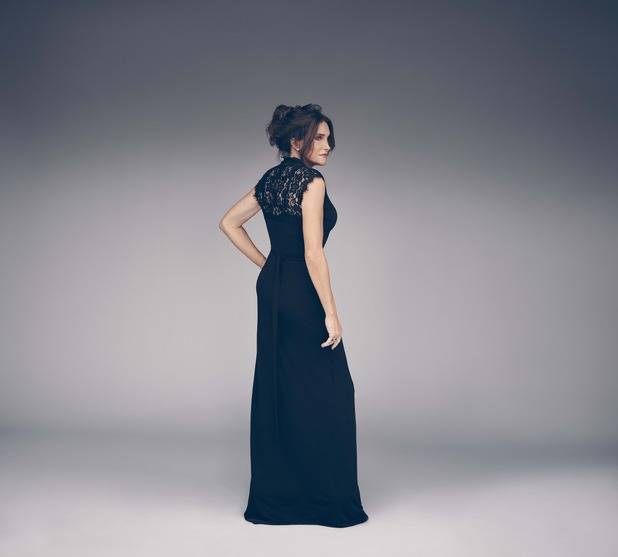 We get a true behind the scenes look at what's really been happening since that Diane Sawyer interview such as why we never saw Caitlyn in public and just how much the first pictures of her as a woman were going for. She also shares her fears about destroying her family and worries that some of her children may not be as OK with her transition as they claim to be.
Caitlyn's said repeatedly she did this show to raise awareness of the transgender community and give them a voice – and she certainly does. There's fun, laughter, glamour, paparazzi and Kardashian cameos but also serious food for thought as Caitlyn examines why so many young transgender teens are at risk of suicide.
Here are the key people from the first episode :
1. Esther Jenner
Caitlyn's mother is 88 years old and we're with her as she meets her daughter for the first time. This is one of the most emotional and personal scenes we've ever witnessed on reality TV as we watch both parties building up to the big moment.
Esther speaks about the impact of tabloid sensationalism
before meeting Caitlyn and breaking down. This is a woman who is proud of her child, strong, defiant and just wanting to understand so she can support her more.
2. Kylie Jenner
The youngest of Caitlyn's children meets her accidentally when she FaceTimes Caitlyn from the dentist – Caitlyn answers without thinking and only then realises Kylie has never seen her as a woman before. Caitlyn admits she's not sure what to do: hide her face, put the camera away? Later on,
Kylie comes round to meet Caitlyn in person
and give her a makeover. It's also worth noting the 17-year-old appears happy, fun and playful on camera, a million miles away from the pouting teen we so often see on Instagram.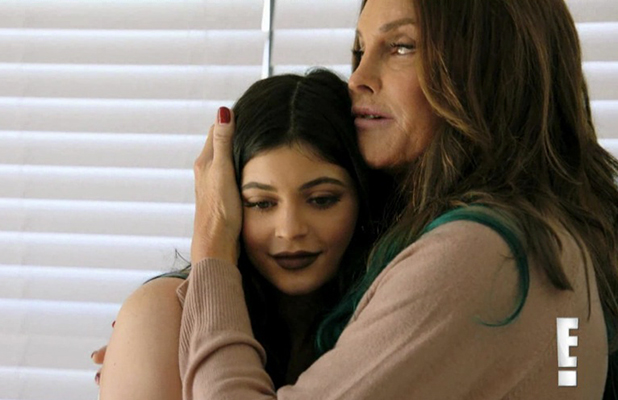 3. Kim Kardashian West
Caitlyn's said in interviews that stepdaughter
Kim Kardashian was the easiest to talk to
and that seems evident here. Their conversation is easy, witty and fun as Kim raids Caitlyn's closest, chats about her pregnancy and the duo plan a prank against Kris Jenner! We also hear a conversation between Kim and Caitlyn after the big Vanity Fair reveal… which is why it's shocking at the end of the episode when Kim tells Caitlyn to stop "bashing" the family. What's happened?!
4. Kanye West
Kanye's famously shied away from appearing on
Keeping Up With The Kardashians
but he happily appears on camera here, arriving with wife Kim to Caitlyn's house to meet her as a woman for the first time. And he speaks quite profoundly about what Caitlyn's transition means, with
Caitlyn in return sharing with us how supportive Kanye
has been. There's also fun when Kanye meets Caitlyn's sisters and mother for the first time: they're totally non-plussed! And have an interesting question for him!
5. Rob Kardashian
The reclusive Rob Kardashian makes a phone call to Caitlyn after the Vanity Fair reveal and we overhear their conversation. It makes us miss seeing Rob on
Keeping Up With The Kardashians
.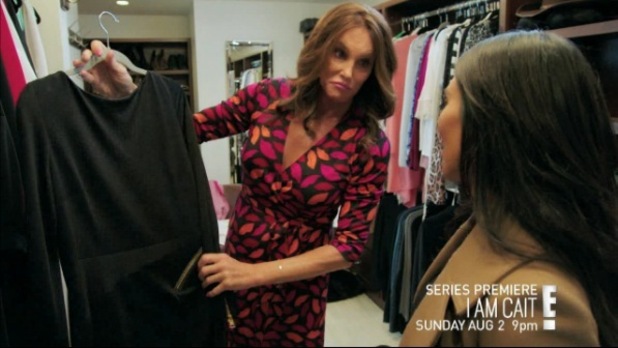 6. Pam and Lisa Jenner
We didn't even know Caitlyn had sisters! Pam and Lisa accompany their mother to Caitlyn's home in Malibu and en route Pam shares the moment Caitlyn broke the news to her and Pam's fears over how the media and fans would react. There's a lovely scene where Caitlyn and Pam play tennis and we see that Caitlyn's the same person she's always been: the old Jenner charm and fun we all know and love shines through.
7. Ronda and Courtney
We learn that Ronda is Caitlyn's close friend and assistant and has known about Caitlyn for years, while Courtney is in charge of her hair and make-up. Neither speak much during the premiere but have larger roles as the series goes on. It's evident though how much they care for Caitlyn when they're helping her get ready to meet Esther for the first time.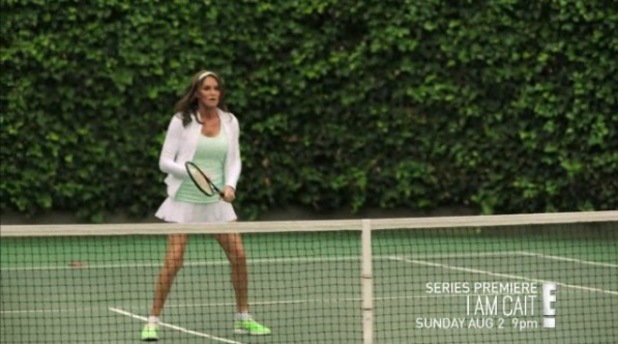 8. Susan from Los Angeles Gender Centre
Caitlyn asks Susan to come to the house to help explain everything to Esther, Pam and Lisa. It allows the trio to ask questions – probably questions on many people's minds such as 'Can it be cured?' 'What does the Bible say?' Susan answers their questions in detail.
9. Katherine Prescott
The most heartbreaking moment of the episode is when Caitlyn travels to San Diego to meet the mother of a transgender teen, Kyler, who took his own life at just 14 years old. Their discussion about Kyler's death and other vulnerable teens is both beautiful and devastating. It's clear Caitlyn is passionate about giving the transgender community a voice and stories like this really upset her - and us as viewers - leaving us hoping this show really can make a difference.
I Am Cait Sunday 2nd August at 9pm on E!