Former TOWIE star Jasmin Walia has joined the cast of Desi Rascals alongside boyfriend Ross Worswick. We asked her all about the new venture and ambitions for a solo career
For those who missed out on the first series
Desi Rascals
is a structured reality show that follows the glamorous lives of the multigenerational cast of fun-loving members of the British-Asian community.
The second series promises some big surprises, tough decisions, life-changing events and even a wedding in store. (Nope, not Jasmin's!) Although she is very loved up with her
Ex On The Beach
beau Ross, as she told us when we had a chat about her the upcoming show.
What made you want to get involved with the Desi Rascals?
"It's something new and different to what I've done before that allows me to explore my cultural roots, and hopefully people will get to see the real me. More what I'm like with the girls and my relationship with Ross. Just generally more of what I'm really doing, it's very exciting! Gurinder Chadha and
TOWIE
creator Tony Wood were involved with the show which is a massive thing for me, I think they're great, talented people."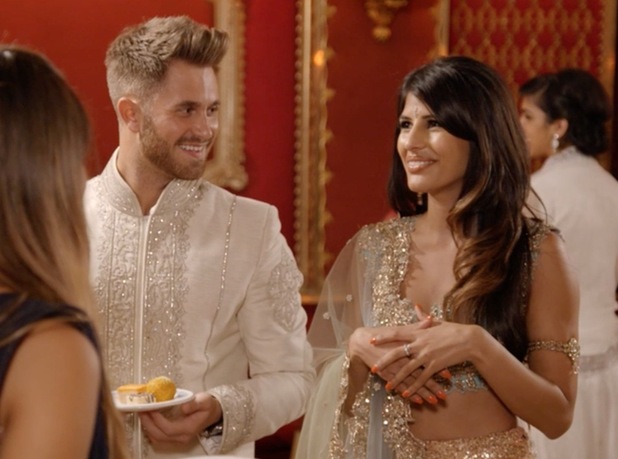 So you don't think your true personality came across on TOWIE then?
"I thought sometimes on the show I was portrayed as a girl that I'm actually not. I never really had scenes with any of the girls, and actually I'm more of a girls girl than anyone! Also I couldn't show my relationship for obvious reasons, so it's good that we can show a bit more of that now."
After leaving
TOWIE
Jasmin previously
claimed that show bosses didn't want her relationship with Ross to be played out on screen.
She said: "I really enjoyed my time on the show and got along with everyone. But I needed a break. I have a relationship off the show now and the producers wouldn't let him on the show."
Are you nervous about filming with Ross?
"I'm really happy and excited to be filming with Ross, but I'm a little bit nervous because it will be the first time we're working together, and you don't know what could come your way. There are other cast members involved, and one of them might make a catty comment and I might not like it!"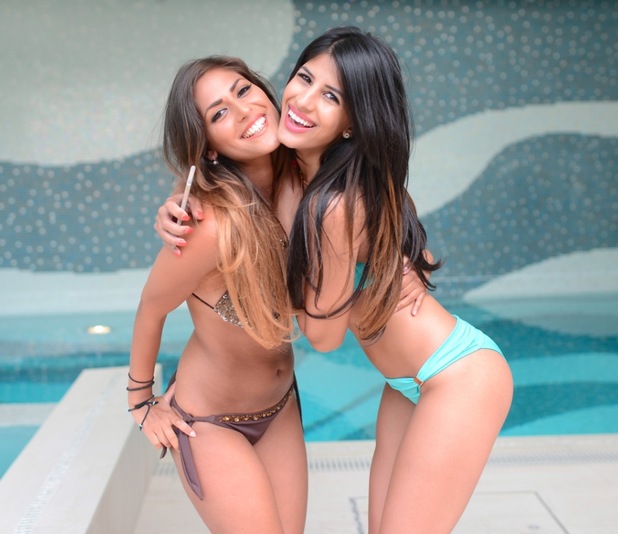 We never saw you in a relationship on TOWIE, so are we going to see a whole new loved up side of you?
"Yeah exactly! That's what I want to show. I've always been that single girl on
TOWIE
so it's going to be a nice change."
Do you think filming will be easier because you've got Ross there?
"Easier in the sense that someone will hopefully always have my back. And I think it's just nice because we get on really well. He's my best friend as well. It's nice when you've always got somebody there. Hopefully this won't happen, but if I fell out with everyone at least I'd have him! He brings out the best in me."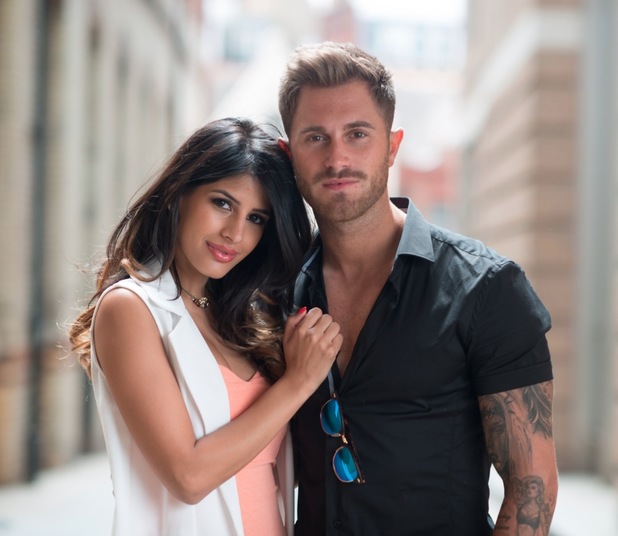 The two of you have been looking very loved up recently, do you think he could be The One?
"Hopefully! We've been together a year and a bit and it's going really well, but you never know what could happen! At the moment it's really positive and we're really happy together. We just really get along, we're always laughing. We do annoy each other too! I'm always playing with his hair, and he says 'just leave my hair alone! It's going to sound really strange, but I just love the smell of his hair, it's weird!"
What does your family think of Ross?
"They really like him, he's really respectful towards them. He really gets along with them, especially with my brother. He sometimes get along better with Ross than me!"
We saw you auditioning on X Factor last year, is singing something you still want to pursue?
"Definitely! I've been singing since I was 10 or 11. I got really nervous when I did the
X Factor
audition, but I'm glad I did it because it's made me more confident and stronger. And I've been working on my new material and will hopefully be releasing it really soon."
Sounds exciting! Will your singing career be featured on the show?
"It will! So hopefully you guys can follow my journey. I'd like a solo career and I really want to get into acting. I'd love more than anything to get a movie role. People say do you want to do acting or singing, but I want to do both. Whatever comes first I would be so happy with."
Do you miss filming with the TOWIE crew?
"I miss filming with the guys, but as I'm now doing another reality show It feels quite similar in that sense. I've done seven series of
TOWIE
so I'm just excited to be doing something different."
The door was left open for you to return to the show, would you consider going back?
"I was only ever taking a break, so If anything were to change I might. But I'm glad I've also had the opportunity to explore things I really wanted to do and spend time with Ross."
Desi Rascals airs on Sky 1 every Wednesday at 8pm
For exclusive competitions and amazing prizes visit Reveal's Facebook page NOW!