From the Pixar masterminds behind Up and Toy Story 3, Disney's new brainwave Inside Out, does not disappoint!
Release date: 24 July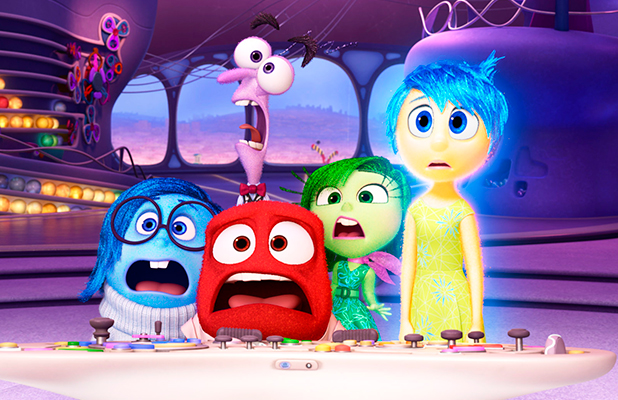 Mostly set inside 11-year-old Riley's head, the animation follows five emotions who work together in 'Headquarters' to power Riley's brain and influence her decisions. Joy, voiced by Amy Poehler is the central emotion and the first we are introduced to after a beautiful scene which highlights the birth of a baby's brain and shows their first thoughts and sights.
Alongside Fear (Bill Hader), Anger (Lewis Black), Disgust (Mindy Kaling) and Sadness (Phyllis Smith) the five emotions help create, collect and store Riley's memories which in turn create different islands in her mind map. Each island are powered by her emotionally charged memory balls and together create every aspect of Riley's expanding personality
After moving to San Fransisco from Minnesota, the emotions need to work together to ensure Riley stays the positive, happy girl she's always been. But when an emotional crisis arises during Riley's fist day at her new school, Joy and Sadness are ejected from Headquaters and must trek through the minds darkest corners in an attempt to ride the 'Train of Thought' back to restore Riley's happiness.
Of course, they meet some friends along the way, old and new, including 3-year-old Riley's imaginary friend Bing Bong who is still hopeful that one day they will fly to the moon together.
With all Disney Pixar films,
Inside Out
is aimed at children and adults alike. You'll laugh, you'll cry and you will most definitely enjoy this heart-warming story which is unique and, in our opinion, one of the giant studio's very best. The film touches on many struggles children will face when growing up and emphasises how all emotions can be recognised and dealt with healthily.
It is a story about family, friendship and team work that goes deeper than any animated predecessor.

By Lauren Godfrey