Another day, another Louis Tomlinson baby rumour: today's speculation claims that he could end up marrying Briana Jungwirth, the woman carrying his child.
One Direction's
Louis is expecting his first child with LA-based stylist Briana
next year, although they're not thought to be in a relationship.
According to
Daily Star
, however, that could change, as the pregnancy news has apparently brought them even closer together.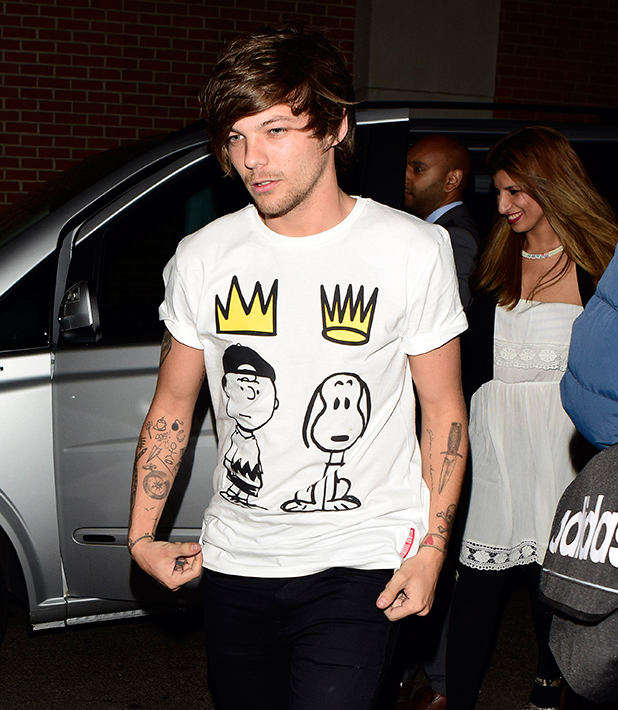 A source said: "Louis and Briana have spent a lot of time together and are really close. Louis really cares about Briana and thinks she will be a great mum. Their friendship has got even stronger through this."
An insider alleged to the newspaper that Briana's mother had been looking at wedding services, fuelling rumours the young couple may decide to wed.
Neither Louis nor Briana has publicly commented on the pregnancy since it was announced last week, although
Louis' boss Simon Cowell confirmed the baby news
in a wide-ranging interview at the weekend.
He told The Sun on Sunday that he'd advised Louis to "man up" and told him how wonderful it is being a father. He also pointed out Louis' in a position to financially provide for his child and its mother.
Louis was pictured making a whirlwind stop in LA this week, no doubt to see Briana, before returning to the airport to continue One Direction's tour of the US.
It's thought Louis and Briana enjoyed a few dates in May after Louis' split from long-time girlfriend Eleanor Calder.
More from this story:
-
Briana has left the family house in Calabasas, California to escape the spotlight
-
Louis met with ex-girlfriend Eleanor to break the news before it went public
-
Louis phoned Simon Cowell to tell him
-
Louis has annoyed 1D fans by tweeting... but ignoring the baby reports
-
Louis on stage in Seattle: first photos since baby news
-
Briana's stepmum worried about headlines
- Lorraine Kelly shares her thoughts on Louis Tomlinson baby
- Louis Tomlinson's estranged dad wants to be involved in baby's life
- Simon Cowell advises Louis Tomlinson to "man up"