Millie Mackintosh fans probably did a double take last night when a photo emerged on her Instagram showing the reality star naked in the bath clutching a razor.
The former
Made In Chelsea
star had been shaving when naughty husband Professor Green came into the bathroom and took a picture.
Oh dear…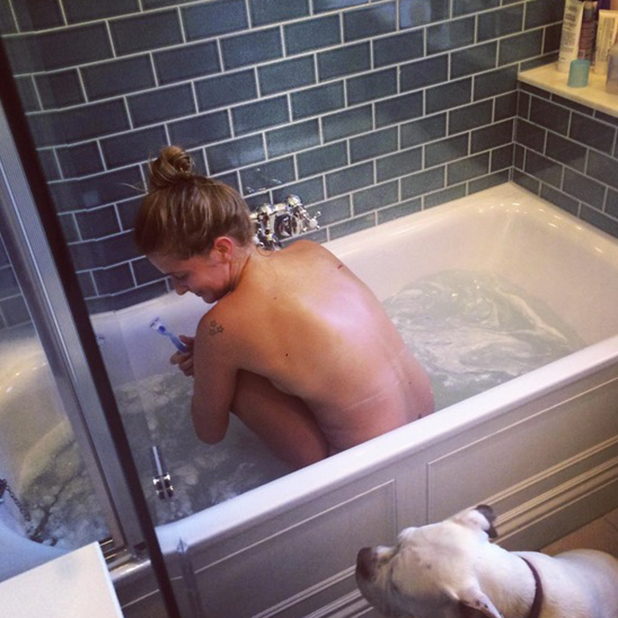 Pro Green took the snap on Millie's own phone and uploaded it with the caption: "That awkward moment when your husband catches you doing a spot of hair removal and decides to take a photo on your phone and post it."
Now, many of us wouldn't be too happy if our other half did something like this but as the photo is still present on Mills' Instagram page we're guessing she's not too mad at her hubby.
Loads of fans commented that the snap showed Millie and Pro Green – real name Stephen Manderson – have plenty of fun in their relationship.
The couple are known for taking sneaky snaps of each other sleeping and sharing them online – have the stakes now been raised?!
Millie and Pro Green mark their second wedding anniversary in September.
MIC's most shocking moments: