Taylor Swift appeared to think Nicki Minaj was taking a swipe at her yesterday when the rapper complained about the MTV Video Music Award nominations list.
Nicki seemed a bit put out that her song 'Anaconda' hadn't been nominated in the 'Video of the Year' and 'Best Choreography' catgeories at this year's ceremonies and posted a string of tweets sharing her views on racial inequality in the music industry.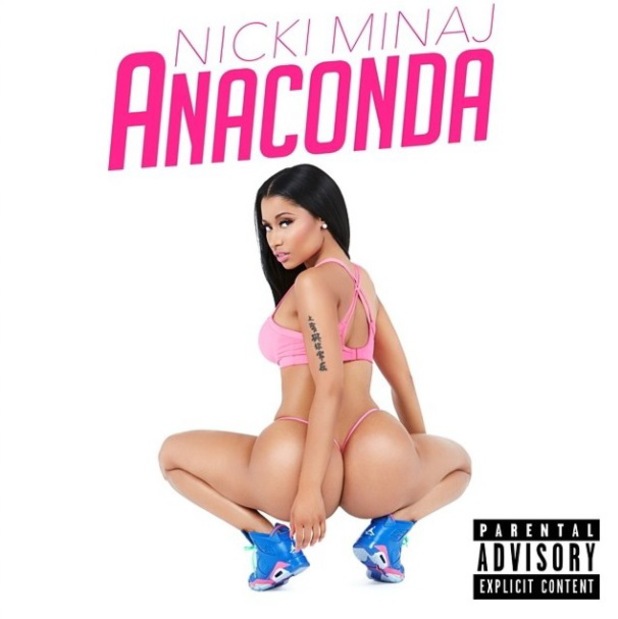 They included:
"If I was a different "kind" of artist, Anaconda would be nominated for best choreo and vid of the year as well."
"U couldn't go on social media w/o seeing ppl doing the cover art, choreo, outfits for Halloween...an impact like that & no VOTY nomination?"
"When the "other" girls drop a video that breaks records and impacts culture they get that nomination."
"QueenBey hit me about Anaconda after the IG snippet was released saying how much she loved it. She was also VERY hands on w/FeelingMyself."
"I'm not always confident. Just tired. Black women influence pop culture so much but are rarely rewarded for it."
"If your video celebrates women with very slim bodies, you will be nominated for vid of the year."
It seems that last tweet was the one that caught Taylor's attention as her 'Bad Blood' music video featuring a string of supermodel friends is nominated for 'Video of the Year'.
So Taylor, assuming it was a swipe at her, tweeted at Nicki: "I've done nothing but love & support you. It's unlike you to pit women against each other. Maybe one of the men took your slot… If I win, please come up with me!! You're invited to any stage I'm ever on."
But Nicki was left confused…
She replied to Taylor: "Huh? U must not be reading my tweets. Didn't say a word about u. I love u just as much. But u should speak on this. I'm still confused as to why u just tweeted me when I made it abundantly clear... "
Nicki then became angry when outlets started reporting that she had made a jab at Taylor, saying everyone was missing her point about inequality in the industry: "Nothing I said had to do with Taylor. So what jabs? [One outlet] posted a headline of Taylor saying she loves & supports me. But not me saying the same to her. Lol. Their headline says I took a "jab"?"
She added to her fans: "I'm so glad u guys get to see how this stuff works. Taylor took her music off spotify and was applauded. We launched Tidal & were dragged."
Nicki then retweeted a few followers, including hair expert and reality star Elgin Charles who said: "I'm baffled as to WHY @taylorswift13 felt the need to come at @NickiMinaj for speaking on behalf of unsung black female entertainers (@ElginCharles)."
So far Taylor hasn't responded.
Try Reveal 's digital edition On iPhone & iPad. Subscribe now!