Coleen Rooney ALWAYS looks fabulous – even when she's knee deep in mud at a music festival! She's a veteran of Virgin Media's V Festival and its exclusive Louder Lounge so who better to give us a few pre-festival packing tips?!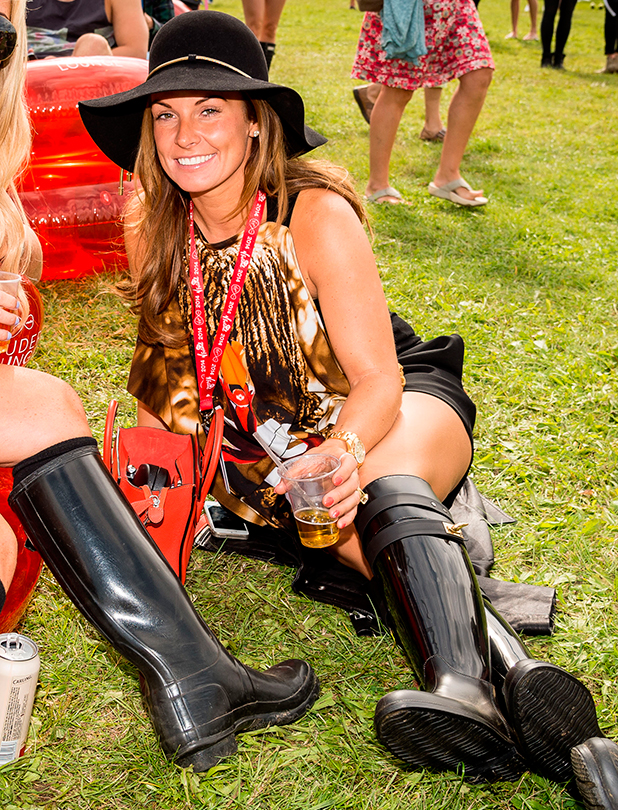 1. Sun tan lotion
"Dancing around in the sun all day means you need to keep your skin protected. Make sure you have a small bottle of sunscreen in your bag to whip out if the sun gets too hot."
2. Festival sunglasses
"Sunglasses are the perfect accessory to complete your festival style – grab a pair that complements your outfit but probably best to leave your favourite pair at home in case you lose them!"
3. Concealer
"Keeping your skin looking flawless with a good concealer is a must for all festival goers."
4. Wellies
"The ultimate festival must have. They're comfy, practical and they look great with a pair of on trend denim shorts and a tee."
5. Dry Shampoo.
"Let's face it, we don't have the time to wash our hair and blow dry it to look nice. So I always cheat with a can of dry shampoo! You can buy travel size cans and they keep your hair looking clean."
For V Festival info and tickets visit the official website here