Caitlyn Jenner has admitted she's still slightly bothered by her voice, saying: "It's not right compared to my feminine appearance."
The former Olympic champion revealed her thoughts while writing a new essay on her blog
CaitlynJenner.com
about
accepting the Arthur Ashe Courage Award at the ESPYs
last week. Caitlyn, 65, was honoured for bringing a voice to the transgender community.
"It was a little difficult for me to watch myself. While I felt like I looked great and that the gown looked fabulous, I still have a voice issue," she wrote in her blog. "It's not quite right compared to my feminine appearance. That bothers me a little bit."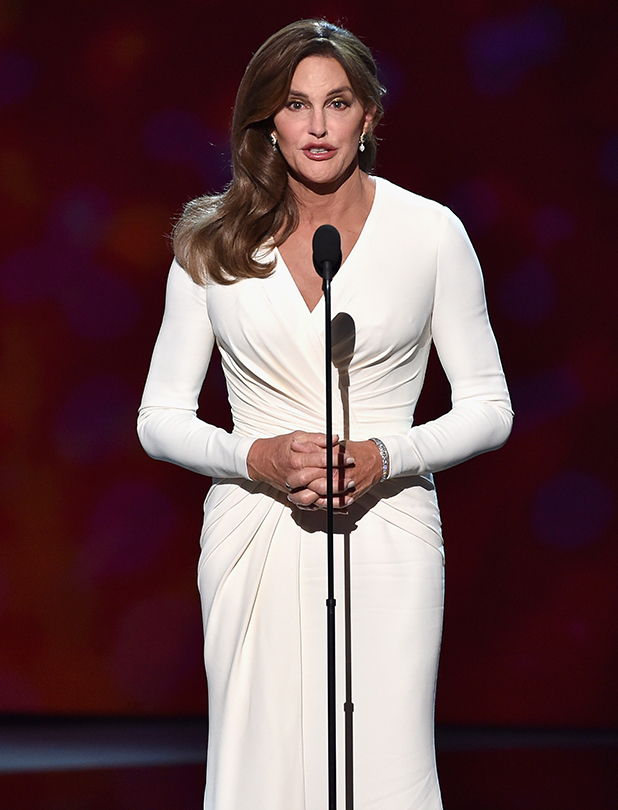 However, the
Keeping Up With The Kardashians
star went on to say that what really mattered was people listened to what she had to say.
"I hope that people don't listen to the pitch of my voice, but listen to what I have to say. That's important to me," she wrote.
"There is so much misunderstanding of this community that I'm in. People don't understand trans issues or gender identity issues. Now I'm in a position to try to explain it to people, to try to get them to understand that these are serious issues that affect a lot of people. That's what my mission has been from the beginning and I hope that I achieved that at the ESPYs. What an honour."
Caitlyn was supported at the ESPYs by nine of her ten children: the only one absent was the reclusive Rob Kardashian.
In her speech she said: "As a group, as athletes, how you conduct your lives, what you say, what you do is absorbed and observed by millions of people, especially young people.
"I know I'm clear with my responsibility going forward, to tell my story the right way. To go forward, keep learning, do whatever I can to reshape the landscape of how trans issues are viewed, how trans people are treated, and more broadly to promote accepting people for who they are and accepting people's differences."
Try Reveal 's digital edition On iPhone & iPad. Subscribe now!