TOWIE's Jessica Wright has said brother Mark's romance with now-wife Michelle Keegan is like something out of a fairytale.
The reality star served as bridesmaid when Mark and Michelle married at St Mary's Church in Bury St Edmonds, Suffolk at the end of May.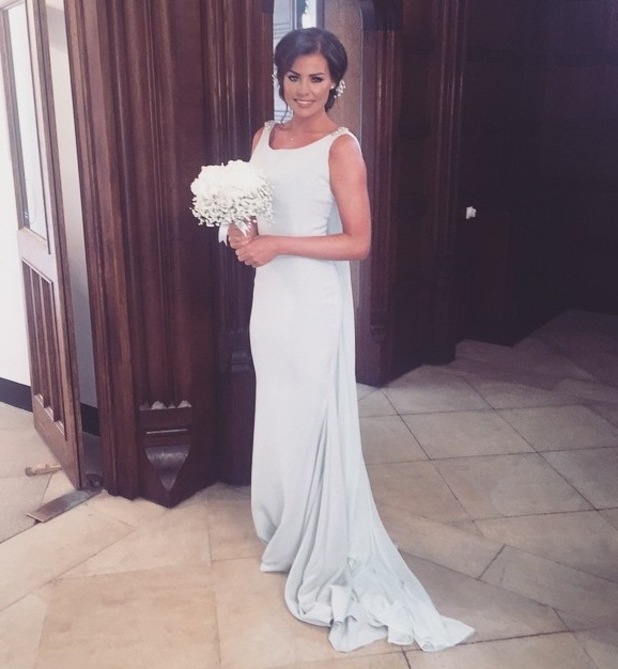 Speaking on today's ITV's
Lorraine
, the star said: "Everyone was so down after it had finished, everyone was like 'Oh no' because it was such a big weekend we had so many family there, loads of our friends, it was just an amazing day. Very emotional, obviously Michelle looked amazing and they're very happy. It's like the fairytale isn't it?"
Yes it is!
After their lavish wedding, the newlyweds jetted off to the Maldives and Dubai for a sunsoaked holiday before returning home. They shared their wedding photos with fans via a glossy magazine deal.
But speaking to Fabulous at the weekend, ex-
TOWIE
star Mark insisted the couple hadn't got their wedding for free in exchange for namechecking companies on Twitter or in interviews.
He said: "That really annoyed us because we absolutely were not getting freebies. We spent a hell of a lot of money. I'm not going to reveal the amount, but we paid for everything. We might have got discounts because we made deals, but we paid for them."
Mark said the honeymoon was also paid for by the couple.
All you need to know about Mark and Michelle's romance: