Stereo Kicks will perform their last-ever gig at Thorpe Park this Saturday.
After announcing at the weekend that they were
calling it quits,
the eight-piece group will bow out with one final performance at ISLAND BEATS at Thorpe Park on 25 July.
Eek. That's sure to be emotional!
The boys formed on
X Factor
last series but after one year together and one single they have decided to part ways.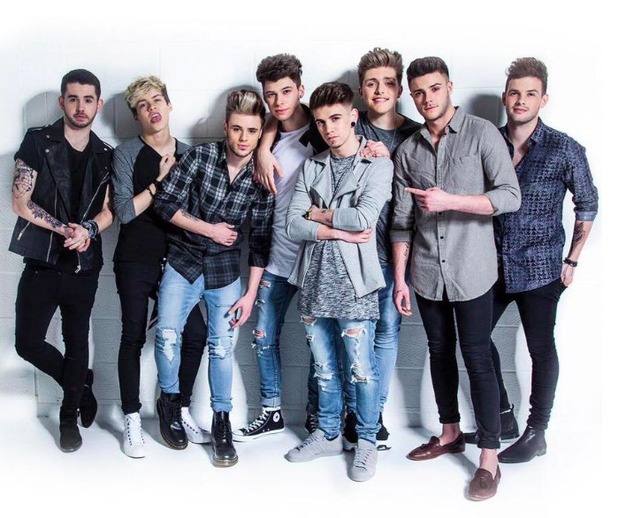 In a post at the weekend, the guys said: "We have learnt first-hand just how tough the industry is as an unsigned act. Unfortunately, due to these circumstances, we are no longer able to carry on as a band.
"Please understand that there is nothing more that you could have done and that this is a situation completely beyond both your control and ours. We have considered endless ways of how we might try to make this work, but it is logistically impossible for us to continue as Stereo Kicks.
"From the bottom of our hearts, we will be forever grateful for all of your hard work, support and love. We can't thank you enough. We started the process alone and became one. Family is often an overused word, but in the last 12 months we have become one!
"That is why this next part is hard… We all feel the time has come for us to now continue our journeys individually. Although this is really sad for us, we felt that we wanted to end on a high. You guys have been with us every step of the way and have been the first to hear our news, and we wanted to keep it that way!
Stereo Kicks consisted of Tom, James, Barclay, Jake, Reece, Chris, Casey and Charlie. They auditioned for
X Factor
as solo artists but were grouped together at Boot Camp.
Their split comes as a surprise as they've only just released their
first-ever single, 'Love Me So',
and when
Reveal
interviewed them in June they were buzzing about the future.
For ticket information for ISLAND BEATS please visit the Thorpe Park website here