Briana Jungwirth's ex-boyfriend has said Louis Tomlinson is a "lucky guy" to have the stylist in his life.
Los Angeles-based
Briana is pregnant with Louis' first child
but has remained away from the spotlight since the news was announced last week.
Speaking to
The Sun
, her former boyfriend Maxx Feldman had nothing but praise for his ex – although he did admit the pregnancy had come as a shock.
"Louis could do a lot worse than give it a go with Briana because she's a great girl," he said. "It's definitely a shock. I would never have imagined she would end up having a baby with a popstar! She's not the starstruck type and was never really one to want to be in the spotlight all the time."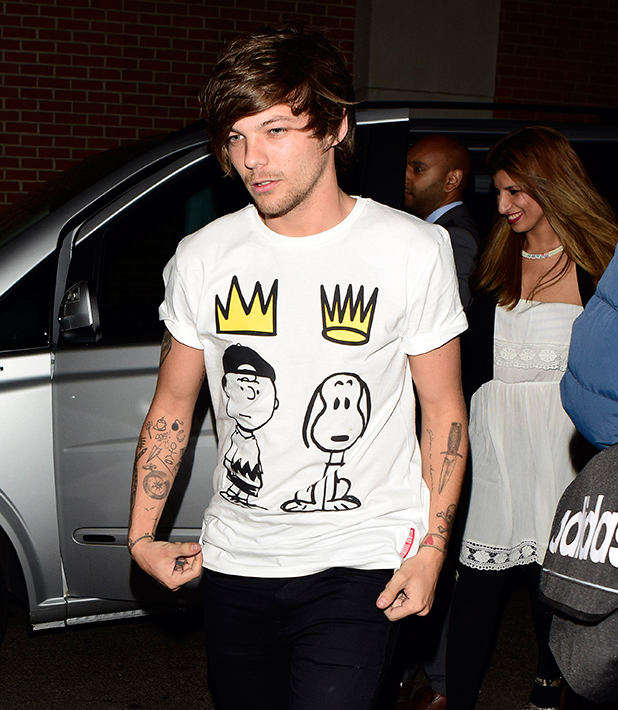 Neither Louis nor Briana has publicly spoken about the pregnancy, but Louis' mentor Simon Cowell confirmed it was true in an interview at the weekend. Some of Briana's family members have also spoken out.
It's believed Louis and Briana enjoyed a few dates back in May shortly after he split from girlfriend of four years Eleanor Calder.
Louis and Briana are not thought to be in a relationship right now but are said to be committed to raising the child together. Louis' even thought to have been looking for properties in LA and has accompanied Briana to doctor's appointments.
Briana's stepmum said last week that the
attention had been rather overwhelming for 23-year-old Briana
, who has never sought fame or the limelight.
She told MailOnline: "I just hope all this doesn't ruin her life, I care about that, we are at the beginning of something and she's a private person, she's not a Facebook person or anything like that.This is really scary for someone in her condition [being pregnant], especially when she's only 23, I think it's pretty overwhelming."
Louis, meanwhile, has been getting on with life as normal as he's currently on tour with One Direction. Their next stop is tomorrow night in Edmonton, Alberta, Canada.
Try Reveal 's digital edition On iPhone & iPad. Subscribe now!