Lorraine Kelly has applauded Caitlyn Jenner following the latter's acceptance of the Arthur Ashe Courage Award.
Keeping Up With The Kardashians
star and former Olympic athlete
Caitlyn was honoured at the ESPY Awards
in LA last week for giving a voice to the transgender community.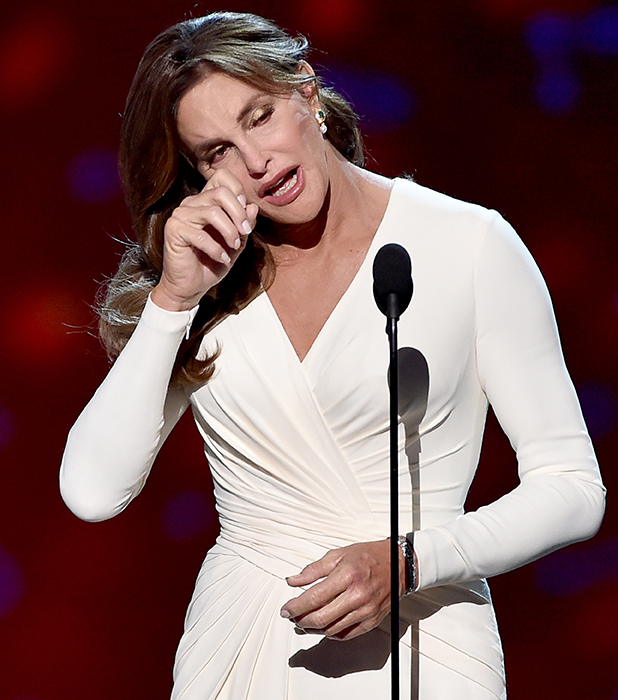 Writing in her column for
The Sun
, television presenter Lorraine said: "Since telling the world she was transgender, Caitlyn has had an outpouring of support and good wishes, but also some extremely cruel and negative comments.
"She addressed the haters by saying that she can take their vitriol, but a lot of younger and vulnerable transgender people simply cannot. She talked about how they get "bullied, beaten up, murdered and even commit suicide."
"Caitlyn has become one of the most famous and talked-about women in the world and I think she should be applauded for using her notoriety to address the hopes and fears of other transgender people. If she helps just one lonely, scared and isolated young man or woman going through the toughest of times while trying to become the person they are, then she truly has made a difference. More power to her."
At last week's ESPY Awards, an emotional Caitlyn became tearful during her speech as she spoke about her journey to becoming who she is today.
She said in her speech: "Sometimes the power of the spotlight gets overwhelming but with attention comes responsibility. As a group, as athletes, how you conduct your lives, what you say, what you do is absorbed and observed by millions of people, especially young people.
"I know I'm clear with my responsibility going forward, to tell my story the right way. To go forward, keep learning, do whatever I can to reshape the landscape of how trans issues are viewed, how trans people are treated, and more broadly to promote accepting people for who they are and accepting people's differences."
Caitlyn was supported from the audience by nine of her ten children: the only person absent was stepson Rob Kardashian, who has rarely been seen in public for the last year.
Daughter Kendall Jenner spoke during a video played before Caitlyn's award, saying: "To think of someone not able to be free for 65 years must be heartbreaking and to finally be free must be the greatest feeling in the world."
Try Reveal 's digital edition On iPhone & iPad. Subscribe now!