Jedward getting chased down the Thames by a pack of flying sharks isn't something you see every day… but for those Londoners up bright and early on Monday morning it was very much a reality.
Really!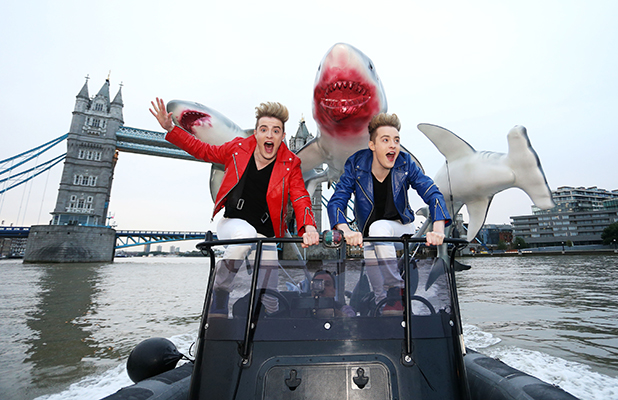 There was a very good reason for it, however, as the Irish twins are promoting their appearance in the brand new
Sharknado 3: Oh Hell No!
Yep, John and Edward Grimes are making the move from singing to acting and have already landed a Hollywood movie role! No doubt it was thanks to their close friend Tara Reid, who starred in the first two
Sharknado
movies and is back for a third helping as well.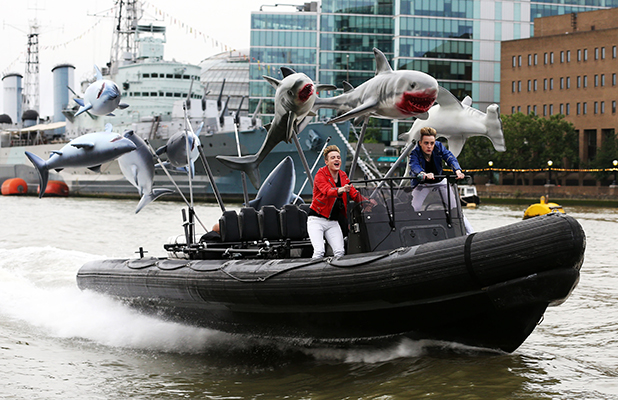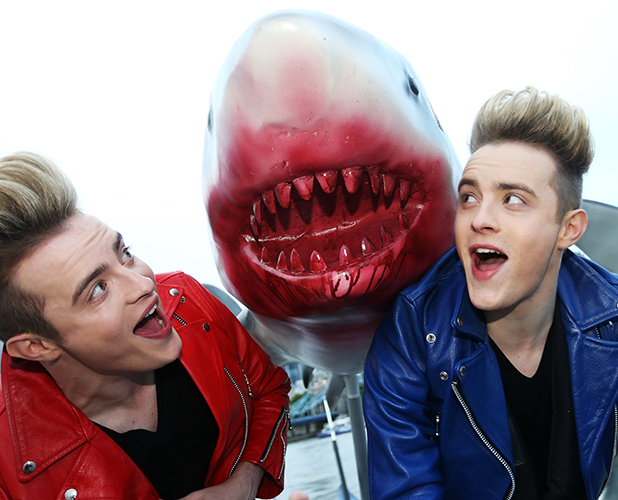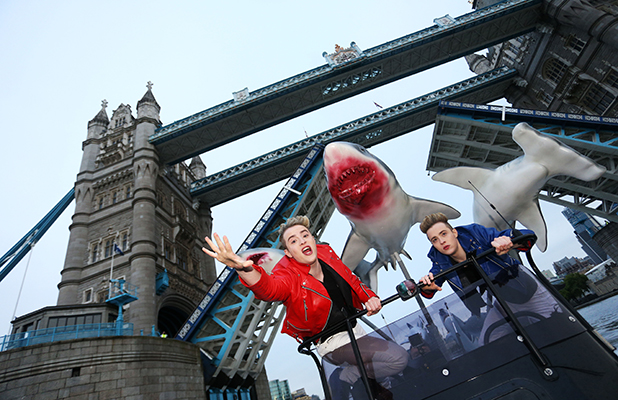 This morning, the loveable and slightly bonkers twins took part in a rather cool photocall that saw them grasping on for dear life as a boat sped down the Thames with three fake sharks attached to the rear.
Unrealistic you say? Well not if you've watched
Sharknado!
The movies are about freak waterspouts that suck sharks from the sea and deposit them onto the land.
"We knew something strange was happening when we started to feel a breeze in the air a few days ago," said
Jedward
. "We were lucky to escape thanks to our Jepic speedboat driving skills, making it back to dry land in one piece!"
As well as appearing in the movie, the boys wrote and performed the theme song.
Sharknado 3: Oh Hell No!
premieres in the UK on Thursday, 23 July at 10pm on Syfy, just 24 hours after the US premiere.
Try Reveal 's digital edition On iPhone & iPad. Subscribe now!