Jesy Nelson gave us the first look at her engagement ring while performing with Little Mix yesterday – and it's a beauty!
The 'Black Magic' singer became
engaged to Rixton boyfriend Jake Roche
on Sunday, 19 July, after he proposed on stage at Manchester Arena while Little Mix were rehearsing for their Key 103 concert.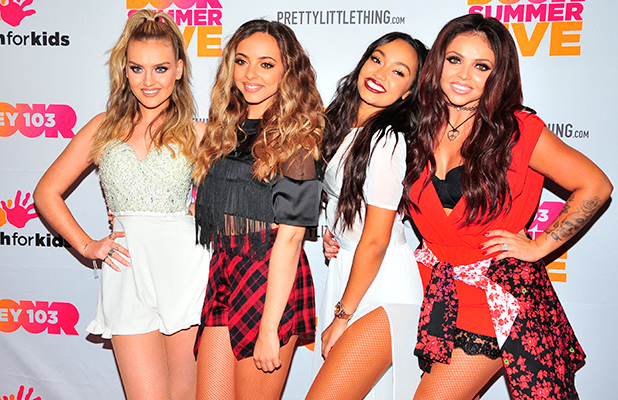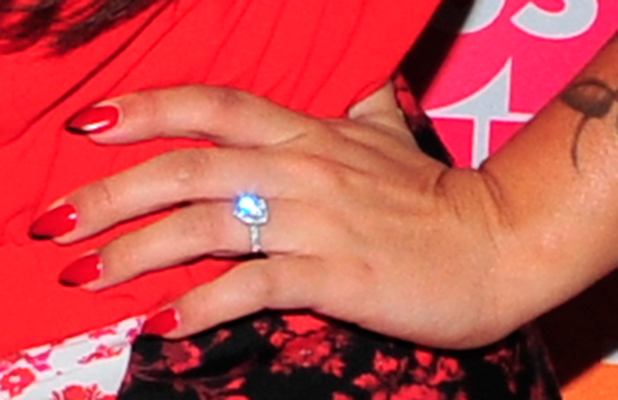 Romantic Jake got down on one knee at the place he first clapped eyes on Jesy… and roped in a special favour from none other than Ed Sheeran himself!
Jake popped the question while Ed sang the couple's favourite song in the background. Could a proposal get any more romantic than that?!
Ed travelled five hours to be there for their special moment.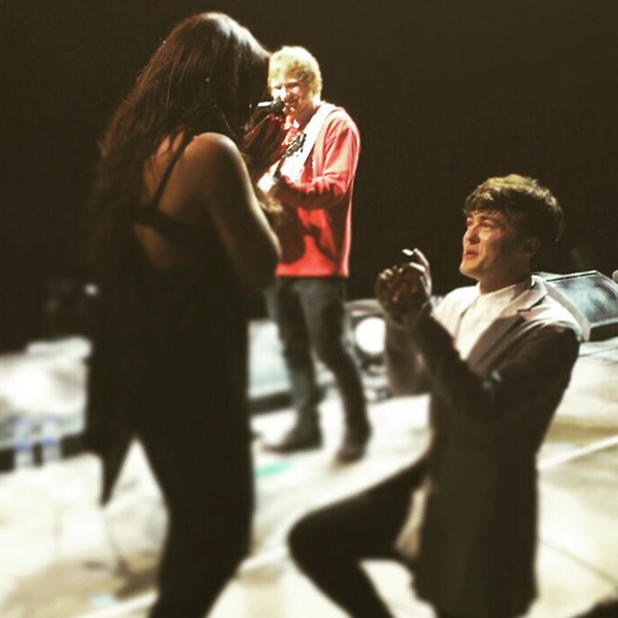 A thrilled Jesy and Jake shared a sweet image of the proposal to Instagram afterwards but the ring remained hidden until that night when Jesy took to the stage with Little Mix for the Key 103 Summer Live.
Her ring was clearly visible as she jumped and danced around the stage with her bandmates. Nice work on picking a gorgeous diamond, Jake!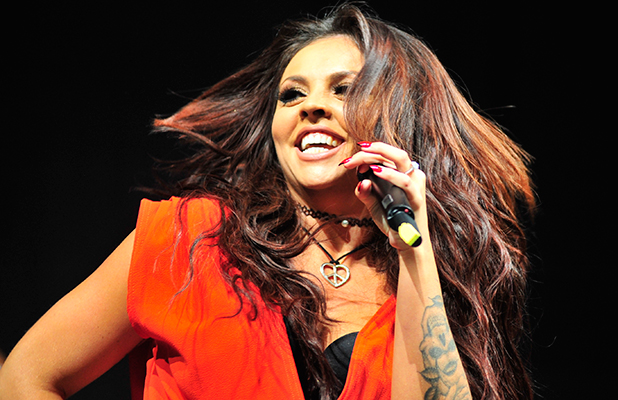 Jesy told fans after the engagement: "I cannot believe what has just happened! The most surreal moment of my life and everyone that I love most was there to share it with us! I feel like the luckiest girl in the world rite now literally cannot stop crying! Future Mrs Roche."
Jake added: "A year ago today I met her at manchester arena, so it was only right, with a little help from my friend, that this happened. Best day of my life."
Jesy's now the second Little Mix star to become engaged. Perrie Edwards has been engaged to former One Direction star Zayn Malik since 2013.
10 reasons why Little Mix are brilliant role models: