It's officially four weeks until Virgin Media's V Festival kicks off next month, and to get us in the mood for our fave festival this summer, Reveal were lucky enough to watch George Ezra (one of this year's acts) take to the stage at Somerset House.
Because everyone needs a little does of pre-V excitement, right?
Here at
Reveal HQ
we were pretty excited to hear George had been added to this year's lineup, and we can just picture soaking up the sunshine with a cider in hand, sporting our wellies (fingers crossed for fashion only puposes!) while listening to his oh-so-cool and husky vocals.
He sure is one act not to miss at this year's V Fest and seeing the 22-year-old in action for Somerset House's Summer Series event, we're already devising our master plan to set up camp front row for his set.
So, if you were thinking of skipping George for some crazy reason, here's five reasons why you
need
to be there...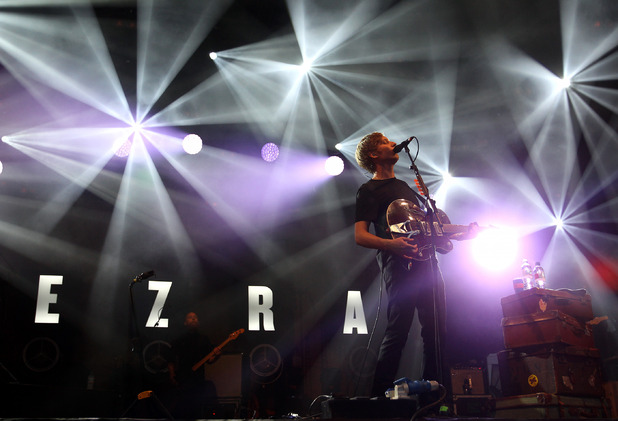 1. George is the definition of cooler than cool.
Stepping up to sing in front of thousands and thousands of people is no easy feat, but for George taking to the mic is really no biggie. We don't think he ever gets nervous. While we'd be getting all sorts of anxious belly, he simply flashes a grin, picks up his guitar and goes straight into a rendition of the catchy 'Cassy O'. Either he's one seriously smooth operator or he's seriously good at his poker face when it comes to hiding his pre-performance jitters. There's something just so effortless about him and it's amazing to watch.
2. His storytelling skills are pretty good.
For those of you that don't know, George wrote his album
Wanted On Voyage
after he booked a train ticket and travelled around Europe by himself for a month. While he was away he made a note of all the things he saw and all the people he met, writing songs on his return with everything he had jotted down on his trip. Pretty impressive, huh? As a result, he has some really cool stories about his tracks, so make sure you don't switch off in between songs as he likes to give a little background before showcasing his vocals.
3. He loves a singalong.
And let's be honest so does everyone, right? You always need a bit of crowd participation at a gig and luckily for George, he has tunes which are perfect for the job. Remember we said he likes to tell a story? Look out for 'Leaving It Up To You', not only do you get to pretend you're the next Ellie Goulding while serenading your friends, you also get to hear George attempting to sing like a girl. As you'd expect, he nails it pretty well. Our personal fave of his to singalong to? 'Blind Man In Amsterdam'. The chorus kind of reminds us of those songs your grandparents would sing to you back in the day when you were little - in a good way, of course!
4. He'll surprise you with a cover.
We don't know about you, but sometimes when an artist does a cover, it's the best part of their set. Only because you never know which song they're going to take on, and usually, it's one you'd never expect. George's choice at Somerset House? Macy Gray's 'I Try'. Total classic, right? Not only did it transport you right back to the 90s and really get the crowd going, but George's voice sounded pretty incredible taking on Macy. We LOVED it.
5. He has plenty of crowd-pleasers.
Every artist has those songs that when they start playing, everybody goes insane. For George it's for sure 'Budapest' (the song that made him a household name) and 'Blame It On Me'. When they start up, everyone starts swaying and George almost gets drowned out by everyone screaming the lyrics along with him. When they do, he usually flashes a cheeky smile and tells you how 'beautiful' you're all sounding. As if we needed any more encouragement...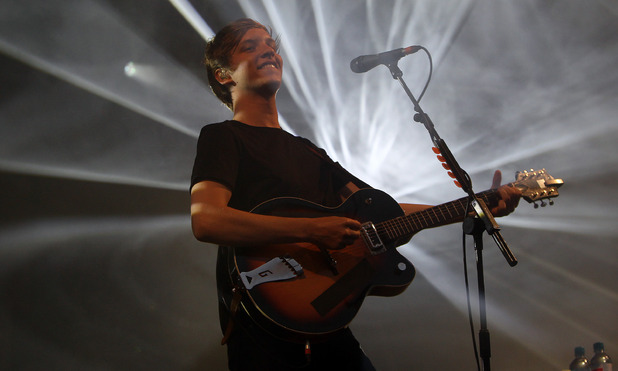 All in all, being one of the many faces in the crowd while George is performing is a *must* at V Festival's 20th anniversary this summer. There's something about him that just oozes festival vibes, so we guarantee you won't be disappointed.
Here's
11 other acts we'll definitely be singing and dancing along to
. Excuse us, why we go and prepare our playlists...
For the full lineup and ticket info visit www.vfestival.com
For exclusive competitions and amazing prizes visit Reveal's Facebook page NOW!