TOWIE's Jessica Wright and Ferne McCann have predicted that Lauren Pope and Dan Edgar will end up kissing despite their split.
We saw last week that
Lauren ended her burgeoning relationship with Dan
in order to save her friendships with Jess and Ferne. Jess briefly dated Dan earlier this year.
But on last night's episode, Jess made it clear that hadn't been necessary and now she felt bad because she never wanted their relationship to end.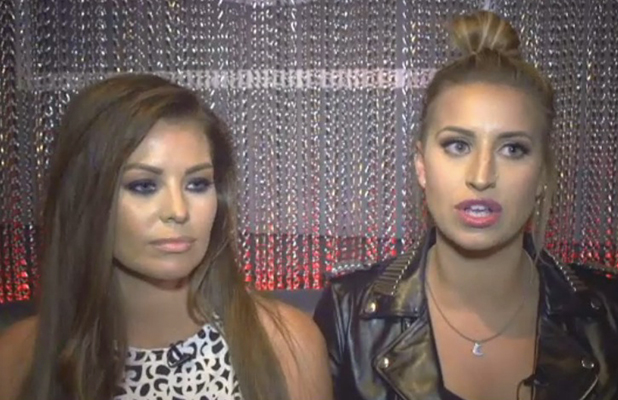 Speaking to the
TOWIE
official website, Jess explained again that she had no problem with Lauren and Dan dating, she just didn't want her friendship with Lauren to be changed, which is what ended up happening.
She added: "That's absolutely not a reason to break up with him. If Dan wants to believe it's over because of me, let him believe that. He can't blame me if she doesn't want to be with him, it's not fair."
Ferne then said: "I don't think Jess could make it any more clear than what she has. The girl has repeated herself over and over again to say, 'It's fine if you want to go with each other!' I can see in Lauren's eyes that she thought she was doing a good thing by calling it a day and saying they couldn't pursue anything to save her and Jess.
"But if you're really into someone, you would just be like, 'Look I really fancy them…' They haven't even kissed! They haven't even locked lips! There is no love lost there. I predict they will probably end up snogging."
Jess agreed and joked: "I will be there with my camera to capture the memories for both of them. Give them a framed picture and say, 'See? Happy families! Let's all chill!'"
Ten reasons we want to be on TOWIE!