TOWIE's leading men love to keep themselves in tip top shape so we're used to seeing photos of them working out.
This week, however, they swapped the normal gym visit and weight lifting for a rather more unusual form of exercise: Capoeira, a Brazilian martial art that combines dance, acrobatics and music.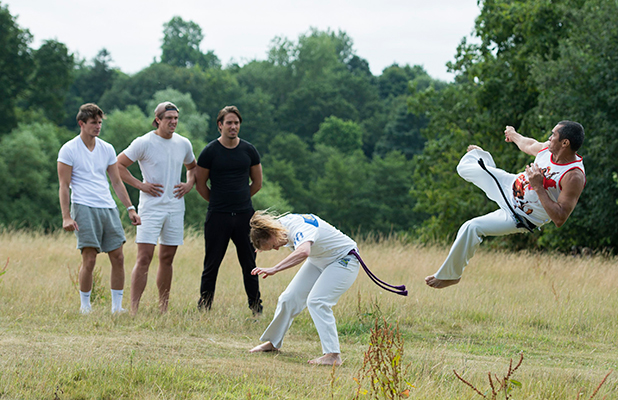 Jake Hall
, Lewis Bloor and James 'Lockie' Lock were pictured getting lessons from a pro in an Essex park on Thursday, 16 July.
Looks like fun, right?!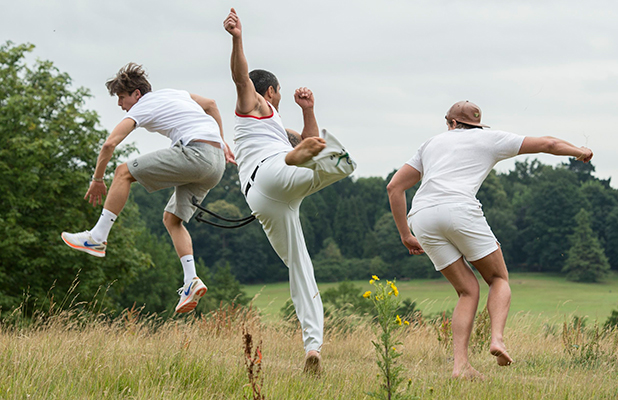 According to the ever-trusty Wikipedia, the sport is "known for quick and complex moves, using mainly power, speed, and leverage for a wide variety of kicks, spins, and highly mobile techniques."
So in other words it's WAY harder than it looks!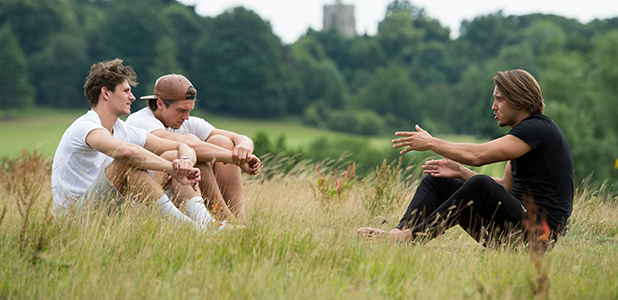 After their tough workout, the guys fathered for a bit of a gossip on the green, no doubt chatting about all this week's Essex drama.
Ten reasons we want to be on TOWIE!