Louis Tomlinson's estranged dad wants to be involved in his grandchild's life.
One Direction singer Louis is said to be expecting his first child with US stylist Briana Jungwirth although reps for the star have not confirmed the baby news.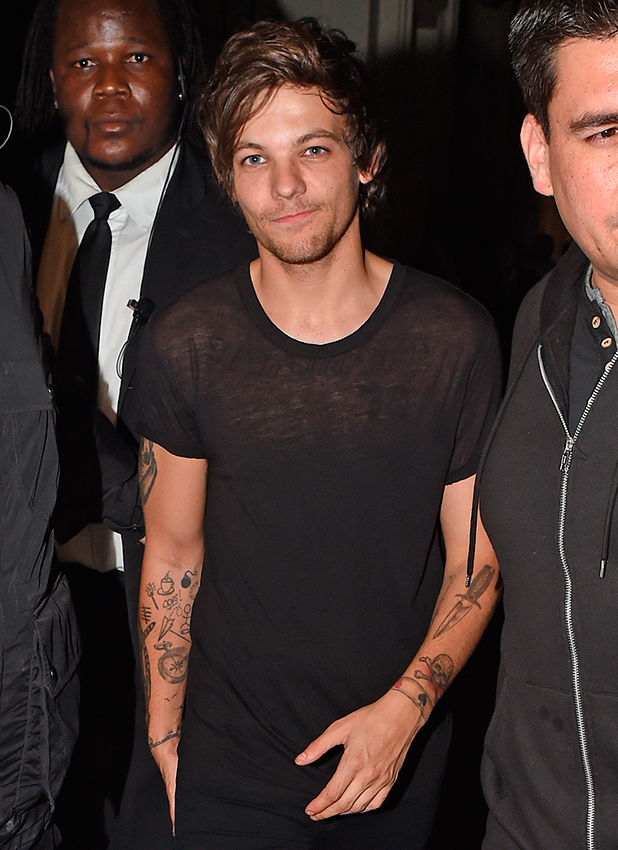 Speaking to
The Mirror
, his estranged dad Troy Austin said he was thrilled that Louis was to become a dad and pleaded with the superstar to let him be involved in the child's life.
He said: "I've missed out on Louis' life and I'd like to make up for that. It's definitely time to heal the rift. Life is too short."
Troy and Louis are thought to have not spoken in three years. Troy split from Louis' mum Johanna when the popstar was just five years old.
Louis is very close to his mother who is believed to have attended one of Briana's scans and seen her unborn grandchild in the womb.
Reports claim Louis and LA-based Briana enjoyed a few dates in May shortly after Louis' split from girlfriend of four years Eleanor Calder.
Although they aren't in a relationship now, Louis is said to be fully involved with the pregnancy, attending doctor's appointments and searching for a home in LA.
More from this story:
-
Briana has left the family house in Calabasas, California to escape the spotlight
-
Louis met with ex-girlfriend Eleanor to break the news before it went public
-
Louis phoned Simon Cowell to tell him
-
Louis has annoyed 1D fans by tweeting... but ignoring the baby reports
-
Louis on stage in Seattle: first photos since baby news
-
Briana's stepmum worried about headlines