Kris Jenner has praised Caitlyn's acceptance speech at the ESPY Awards this week.
Former Olympic athlete Caitlyn, 65, picked up the Arthur Ashe Courage Award for her work in giving a voice to the transgender community.
Now, her former wife Kris has spoken out to say she thought Caitlyn's speech was fantastic.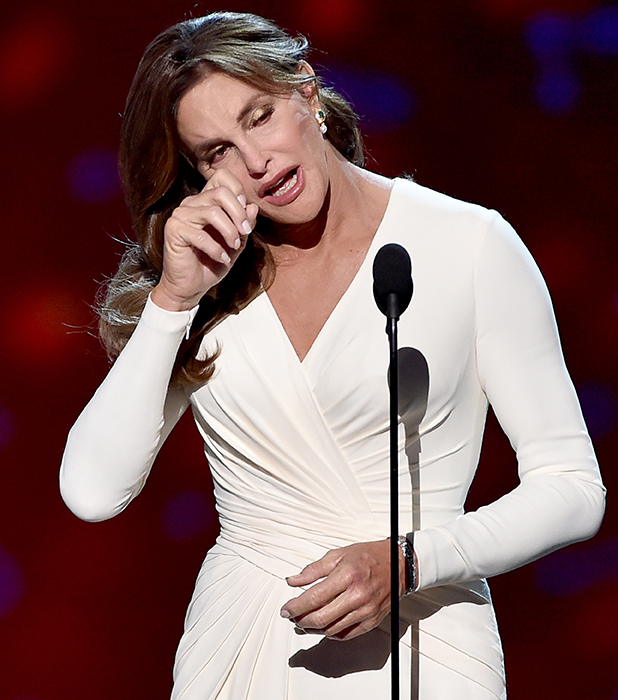 Kris told
Us Weekly
: "I think it was amazing and very brave. I think she looked beautiful."
Caitlyn was
supported at the Los Angeles ceremony by nine of his ten children:
the only person who skipped the event was stepson Rob Kardashian, who has been hiding from the spotlight all year.
In the audience, she was cheered on by Kim, Kourtney and Khloe Kardashian, and Kendall, Kylie, Burt, Cassandra, Brody and Brandon Jenner.
Caitlyn said in her speech: "Sometimes the power of the spotlight gets overwhelming but with attention comes responsibility. As a group, as athletes, how you conduct your lives, what you say, what you do is absorbed and observed by millions of people, especially young people.
"I know I'm clear with my responsibility going forward, to tell my story the right way. To go forward, keep learning, do whatever I can to reshape the landscape of how trans issues are viewed, how trans people are treated, and more broadly to promote accepting people for who they are and accepting people's differences."
The ESPY Awards exec producer Maura Mandt said of choosing Caitlyn for the award: "She has shown the courage to embrace a truth that had been hidden for years, and to embark on a journey that may not only give comfort to those facing similar circumstances, but can also help to educate people on the challenges that the transgender community faces."
Try Reveal's Digital Edition! On iPhone and iPad. Subscribe now!