Holly Willoughby has joked that Amanda Holden better hand back her Silver Fox Phillip Schofield now her maternity leave is drawing to an end!
The presenter has been off our screens since
September last year caring for son Chester,
who was born that month.
In her absence, other presenters including
Amanda Holden and Christine Bleakley
have filled in. Today, it was time for Amanda to say goodbye to the show – and Holly to get ready to return in September.
Holly sent a message in to the show saying "Hi Phil, hi Amanda, and hi to you watching at home. I just want to say that I'm very, very looking forward to being back in September - I can't believe it's been a year already.
"Amanda, thank you so much for all your hard work, you've been absolutely brilliant, but now it is time to give me back my Silver Fox! Phil, have a lovely holiday - you need to be well rested before I'm back in September! Lots of love and I'll see you then."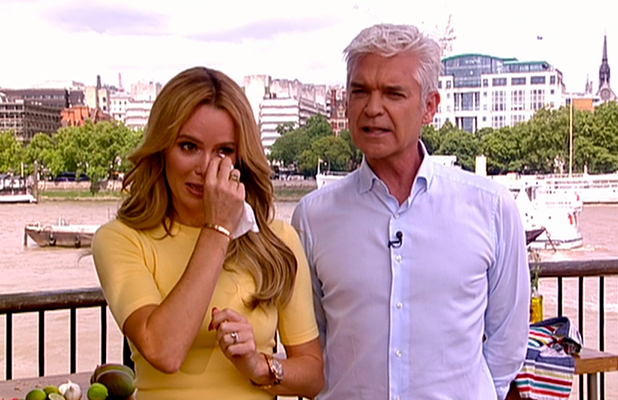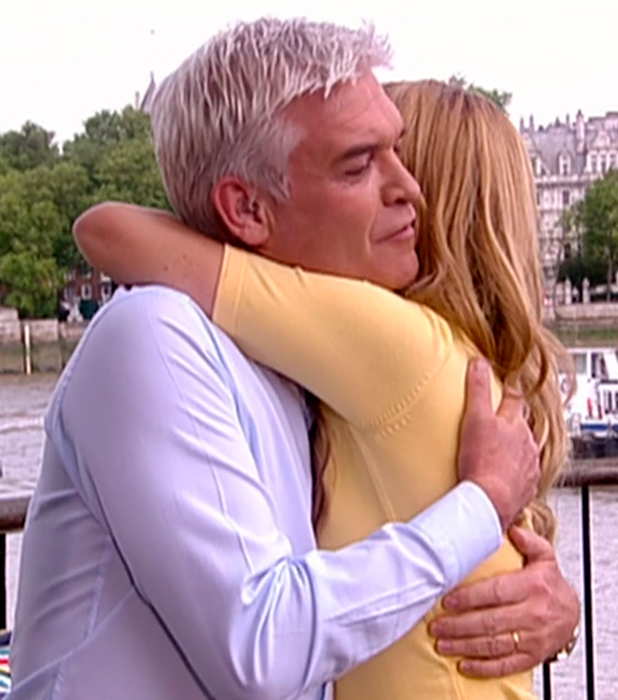 It was an emotional last episode for Amanda who got a bit tearful as she said her goodbyes.
"I'm swallowing a lot and looking away from Phillip so I don't cry… "I have to say it's been one of the happiest years of my life and I know that sounds dramatic but I've had the best time ever, I really have, thank you."
This Morning
returns 20 July with Eamon Holmes and Ruth Langsford as hosts, before Phillip and Holly return for the new series in September.
Try Reveal 's digital edition On iPhone & iPad. Subscribe now!