TOWIE's Pete Wicks and Verity Chapman were pictured meeting for coffee earlier this week… an official date perhaps?
The reality stars – who both joined the show this series – looked deep in conversation over drinks at Suite 104 in Essex earlier this week.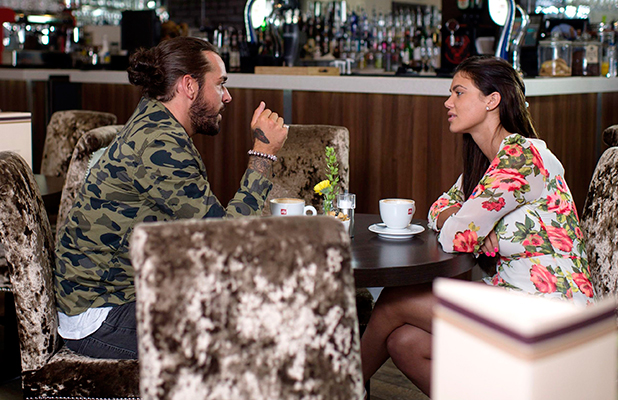 We found out in a recent episode that
Pete and Verity had kissed during a night out
and there definitely does appear to be chemistry between them.
Verity told us this week: "
Pete is a really good kisser
and I definitely wouldn't mind kissing him again! He's a really nice guy and I can't wait to get to know him. I've been single for a year but I'm open to a relationship if the right guy comes along."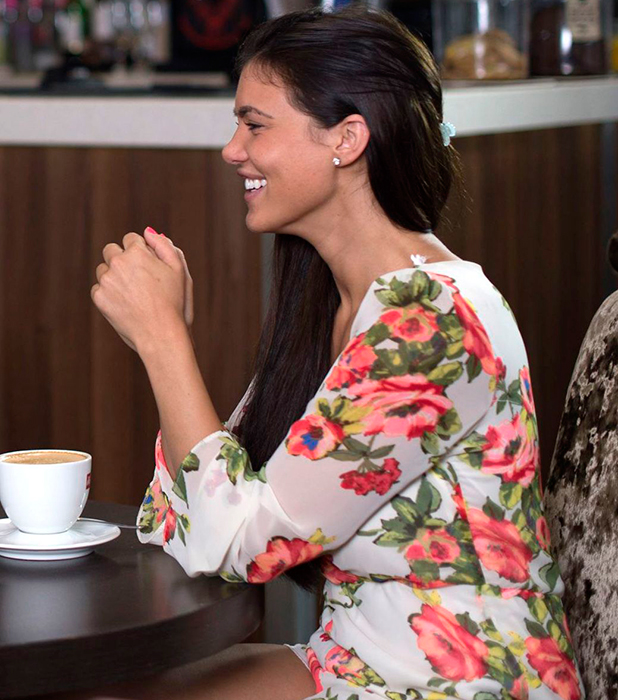 On the last episode, however, we saw
Pete admitting things were tricky right now because he wanted to hang out with Verity
but she's ruffled so many feathers in Essex it's a bit hard.
Pete said: "It's quite difficult mainly because everyone seems to hate her. I see a different side to her than other people do. I don't think she's really showing her true self to other people yet and I don't know if people will give her an opportunity to that.
"And if they don't, I don't know where that leaves me. I have a lot of good friends around here and if they don't get on with someone I'm speaking to the I don't really know what the f**k I'm supposed to do, to be honest with you.
"She's getting a lot of s**t at the minute which I don't necessarily think is all fair. I don't think she's handled herself particularly well in certain situations but I don't think she deserves the crap that comes with it. But in the same respect, I can see other people's points of view so I feel like I'm caught in the middle."
To read all about that row between Bobby and former BFF Gemma Collins, and how Bobby is still waiting for an apology, pick up a copy of the magazine, out now