Little Mix have spoken about that 'Black Magic' video controversy and what to expect from their new album Get Weird.
In a recent interview with
Shazam
the gorgeous Little Mix girls proved they're all about girl power and are keen to show the world a bit more of their hilarious personalities with
Get Weird.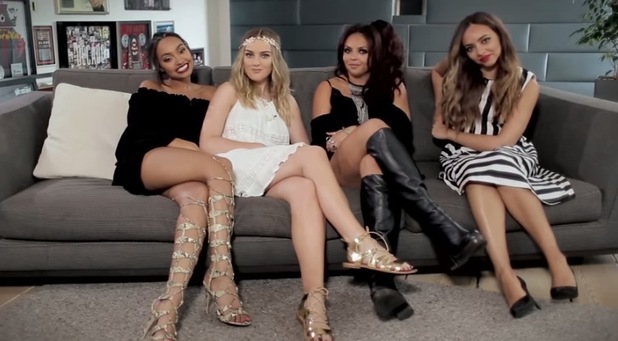 Chatting about their fab single 'Black Magic', Perrie spoke for the rest of us when she described the amazing track, saying: "Don't you think it's like an instant love? You instantly fall in love with it, it makes you feel so happy, it makes you feel energised." Yes to all of that!
Jade summed it up as "an undeniable rate pulser!" which we're going to steal for all future 'Black Magic' articles, cheers!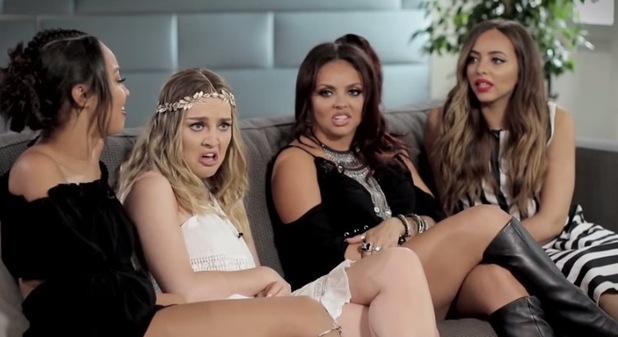 There's been a bit of controversy surrounding the 'Black Magic' video, specifically the part when the Little Mix gang engage their newfound superpowers to make their high school enemy fart. Is it encouraging bullying or just a bit of a laugh?
Perrie explained: "The idea of the 'Black Magic' farting was that we wanted to get the girl back but we didn't want it to be in a really bitchy way or promote being nasty to somebody.
"So we thought right, she was horrible to us in the video, lets make her trump, and green smoke can come out!"
Jesy added: "It wasn't like we clogged her on the head with a vase." Now that would cause more than a few raised eyebrows!
Backing her bandmates up, Leigh Anne continued: "People were saying it was a bad message, but actually it's a great message because what we're trying to say is a little bit of confidence is all you need. And that's all we ever tried to say in the video." Yep, the girls
revealed the empowering message before the song was even out.
"She was a bully" said Jade, and Perrie agreed: "She was. Nothing wrong with a few flatulence problems is there?" We know the Little Mix girls aren't ones to hold back when it comes to discussing this topic - remember
Leigh-Anne's own fart confession
?!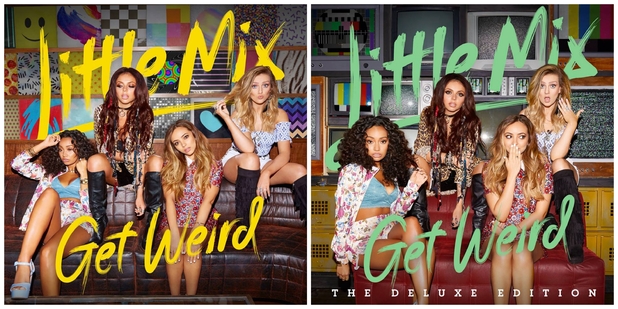 Farting fiascos aside, the girls moved on to discussing
their new album Get Weird
. We already know there are tracks from Jess Glynne and Jessie J, and a whole load of banter involved. Now the girls have revealed
Get Weird
is more "personality driven" than previous offerings.
"Our third album is very pop, completely different to
Salute
.
Salute
was darker, very 90s. And this is very pop, quite 80s, very colourful, personality driven," said Jesy.
Leigh-Anne explained what the whole "personality driven" line actually means, saying: "We just wanted to show our personalities off, show people that we don't take ourselves too seriously. We love having fun, and together we have such a strong bond, and I think everyone needs to know that."
We couldn't agree more! No Little Mix interview is complete without a few accents and funny facial expressions thrown in, and we can't wait to find out how the girls have incorporated their humour into the album.
For exclusive competitions and amazing prizes visit Reveal's Facebook page NOW!