The stepmother of Briana Jungwirth, the woman expecting Louis Tomlinson's child, has said she hopes the baby and fame do not "run" her stepdaughter's life.
Briana, 23, is said to have left the family home in LA and escaped to a hotel for peace and quiet after being overwhelmed by attention in the last few days.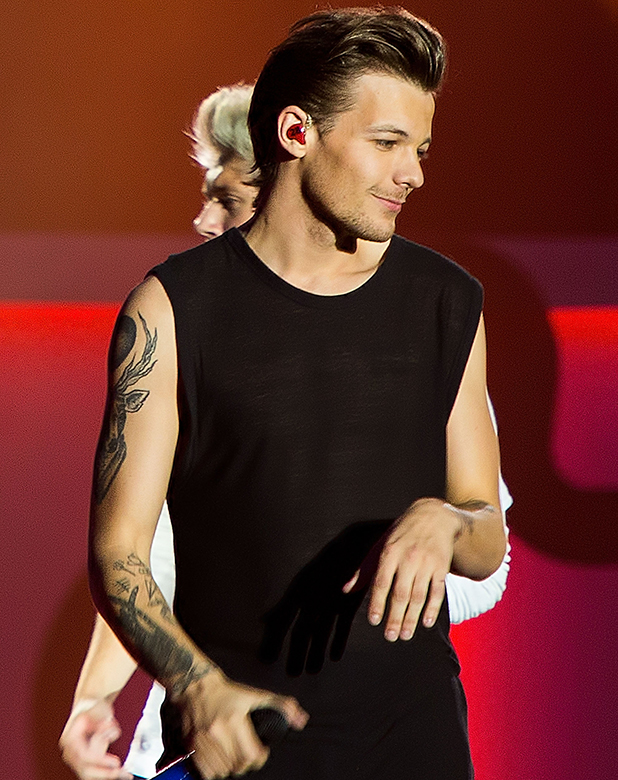 It emerged on Wednesday morning that she's pregnant with One Direction star Louis' child making him the first 1D singer to become a dad.
Speaking to
MailOnline
, stepmum Karen said the attention focused on stylist Briana had been overwhelming: "I just hope all this doesn't ruin her life, I care about that, we are at the beginning of something and she's a private person, she's not a Facebook person or anything like that."
She added: "This is really scary for someone in her condition [being pregnant], especially when she's only 23, I think it's pretty overwhelming."
Karen added that she's been "distressed" by some of the stories and comments she's read online and has now vowed not to look anymore as it's all "too weird" and "crazy" right now.
Briana hasn't been pictured since the pregnancy news broke, while Louis faced fans for the first time in Seattle, Washington on Wednesday evening. He has not commented on the baby news yet. His only tweet has been to thank fans in Seattle for their support, fuelling a string of messages from disappointed fans eager for some clarification on the pregnancy.
Very little is known about Briana apart from the fact she's a 23-year-old stylist who lives in Calabasas, California with her mother. It's believed she's currently in a hotel paid for by Louis' team.
It's thought she enjoyed a few dates with Louis around May, shortly after he split from girlfriend of four years Eleanor Calder. Briana and Louis are not in a relationship but are said to be friends and will raise the baby together.
More on this story:
- Louis has been to all of Briana's scans and will be there at the birth
- Louis is househunting near Briana's home in LA
-
Briana has left the family house in Calabasas, California to escape the spotlight
-
Louis met with ex-girlfriend Eleanor to break the news before it went public
-
Louis phoned Simon Cowell to tell him
- Both families are thrilled with the news
-
Louis has annoyed 1D fans by tweeting... but ignoring the baby reports
-
Louis on stage in Seattle: first photos since baby news