Love Island winners Max Morley and Jess Hayes have revealed they "cannot wait" for their future as a couple.
After the smitten pair were crowned
Love Island's
winning couple last night (15 July), many have questioned whether love will really last for Max and Jess on the outside world.
Fans of the show struggled to believe Max's feelings were genuine for Jess after he ditched her for Naomi Ball early into his
Love Island
stay, but proving all the doubters wrong, the couple exclusively told
Reveal
they are "excited" to see what the future has in store for them.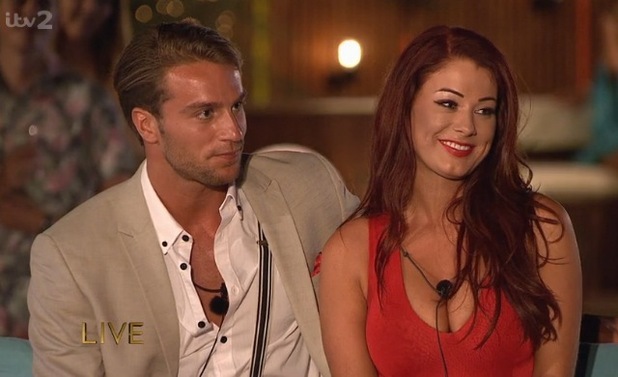 We caught up with Max and Jess earlier today, following their night of partying to celebrate their win. Nursing sore heads from, no doubt, one too many champers, the couple told us they had never expected to win the show and are now looking forward to continuing their romance back home.
Even though
Jon Clark proposed to Hannah Elizabeth during yesterday's final
, Max and Jess still managed to pip them to the post when it came to winning the dating show.
Asked why they thought the viewers had voted for them instead, Jess said: "I don't know, really. It was a massive shock. Hannah and Jon were the power couple so we were expecting them to win. I think [Max and I] were ourselves the whole time. We have a laugh. We don't take ourselves too seriously and we're just real people. It was a real relationship, I guess."
Despite winning the show,
Max and Jess were faced with one final twist after the live result
. Both had to reveal whether they were really in
Love Island
for love or money.
If the pair both chose 'love' they would share the £50,000 prize fund, if one chose money and the other love, the person that chose the cash would pocket everything, and if they both had chosen money, they would each walk away with nothing.
Proving their romance is the real deal, both Max and Jess picked love. But that didn't stop the couple from looking incredibly nervous while making their decision. We asked if they had any doubts the other would pie them for the cash, but Max insisted: "We were pretty confident. We knew we would [pick love]."
N'awww!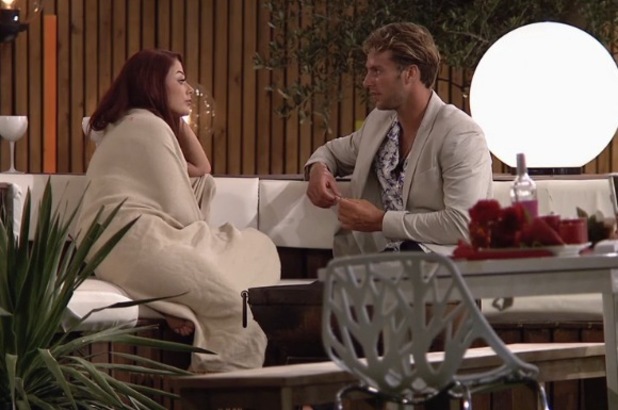 Throughout their time in the villa, Max and Jess' relationship had it's fair share of ups and downs. Despite Max dumping the glamour model for Naomi,
he later realised what he had lost, telling Jess he wanted to rekindle their romance.
Wary of Max hurting her again, Jess told the 22-year-old he needed to prove to her he was actually interested. And just when things seemed to be going well between the pair, Max failed a lie detector test when asked if he was happy with Jess.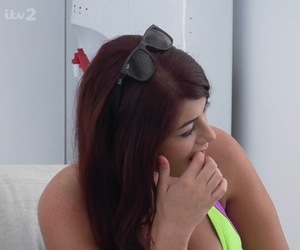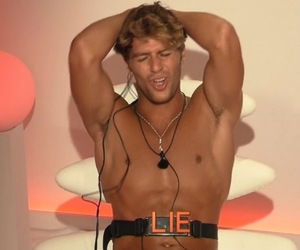 He insisted the result was "bullsh*t" and luckily for him, Jess gave him the benefit of the doubt. Shortly after,
Max and Jess made their romance official
, with the cricket pro asking his co-star to be his girlfriend.
Telling us his feelings for Jess are completely genuine, Max said he can understand why some may be sceptical.
"I can see why, it was from my own doing," he admitted. "I obviously had to make it up to [Jess] and prove to people I did like her as much as I was saying. I think my mistake was going off with somebody else, that couldn't have helped. But I think I've turned it round, I hope so."
Jess, meanwhile, revealed she decided to give Max another go because he did put the work in to make amends.
She told us: "I think you forgive quickly in those kind of places. You're in a small environment, Max and Naomi were only for like a day. I just liked him and you have to go for what you like, don't you?"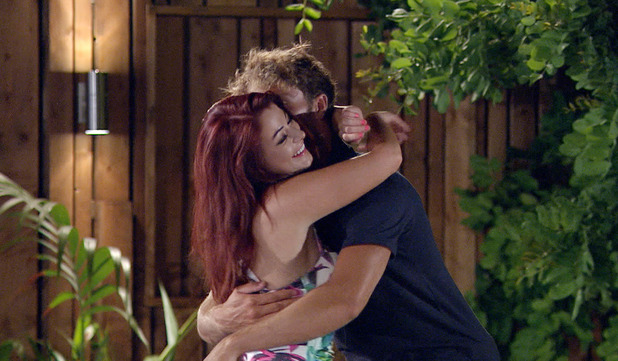 Now, the couple are looking ahead to their future together and Max revealed he "cannot wait" to continue his romance with Jess back home in the UK.
"We'll have to see what happens," he said. "It's not going to be easy living away from each other, but I think we'll both work at it and it's going to be exciting."
Especially as his mum now approves of his new flame!
On entering the villa, Max admitted his mum had warned him away from Jess, but viewers watched as Max later reunited with his mum and she seemed to have a change of heart.
Asked why he thought his mum had warmed to Jess, Max explained: "It was just Jess being Jess, really. It was nice for my mum to come in and reassure me. It's good to get the mother's approval. She came in and said she loved Jess, so happy days!"
Here's to things working out for the winning couple!
For exclusive competitions and amazing prizes visit Reveal's Facebook page NOW!