Charlotte Crosby has opened up on her split with boyfriend Mitch Jenkins last summer, revealing it was Geordie Shore that pushed the couple apart.
After dating for over a year,
Mitch split with Charlotte, ending their relationship over text.
At the time the reality star had said she saw the break up coming, admitting she wasn't happy in her relationship for a long time before that.
Now, Charlotte has detailed her split with Mitch in her new autobiography
Me Me Me
, revealing it was his desire not to be involved in
Geordie Shore
that spurred on their break up.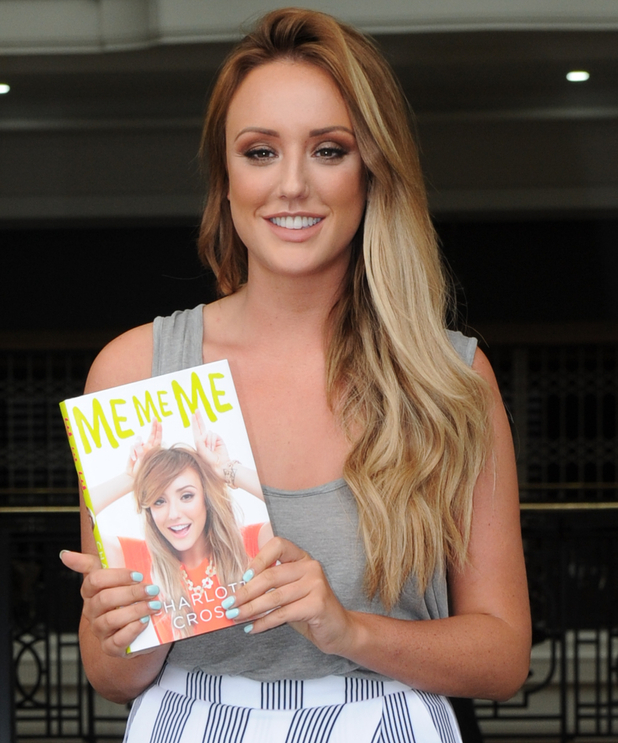 Despite Mitch appearing on
Geordie Shore
back in series seven (Charlotte labels his cameo as a "catastrophe" in her new book), 25-year-old Char admits he had never wanted to be on camera and didn't want anything to do with the MTV reality show.
"Geordie Shore was probably the cause of my biggest fights with Mitch," she reveals. "He didn't want me to speak about him on the show, he didn't like me being in there and he didn't want to have anything to do with it at all. It made it so hard to be in a relationship when he was refusing to be a part of one of the biggest things in my life."
When he did finally appear after being persuaded by Charlotte and her co-star Holly Hagan, Mitch was so anxious he got drunk to settle his nerves and ended up being nothing but nasty to his girlfriend on screen.
Char adds: "He behaved like such a d*ck that everyone thought he was an idiot... I felt partly to blame for forcing him to appear on telly. After that and during the next series, he made my life a living hell. Being on camera had been everything he feared it would be, so now he was even more paranoid.
"He said I couldn't speak about him and he didn't like me being in there. He didn't want me to mention him on the show... I couldn't do that and he knew it. He just didn't want to be involved at ALL. Who the f*** did he think he was? Kanye West?"
With Mitch refusing to have anything to do with
Geordie Shore
, Charlotte claims it put too much pressure on her and their relationship was beginning to make her "more unhappy than happy".
"I was trying so hard to make it work but it seemed like he didn't care," she recalls. "He was pushing me away... I knew I had to give him an ultimatum."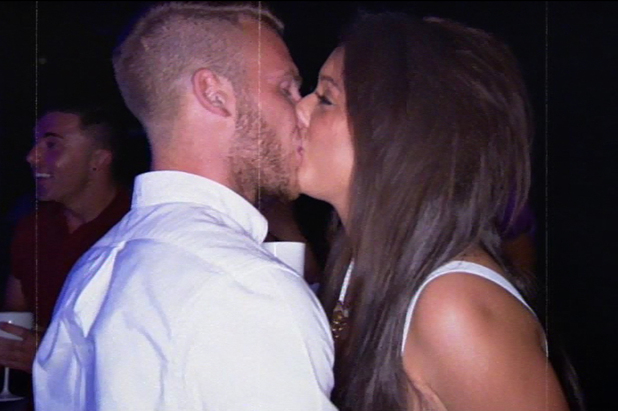 Charlotte reveals she reached out to Mitch to sort out their issues, telling him she needed to talk. Mitch replied telling her he was going out with his friends, before messaging: "I'll save you the hassle, I know exactly what you're going to say... let's just finish."
Not surprisingly, Charlotte was left shocked and upset, but instead of acting out in anger like she admits she usually would have done, she kept her cool. "Every second of it killed me," she says. "But I knew in myself that was what I had to do. I knew it was the end."
While the pair did part ways for a brief period of time,
Charlotte and Mitch are now happily loved-up again
, with the starlet finally coming clean about their rekindled romance earlier this year.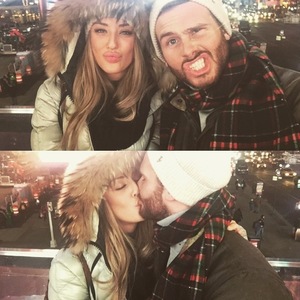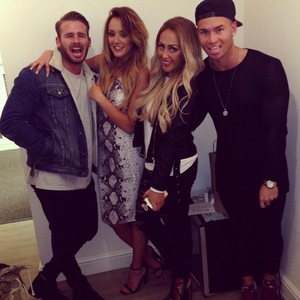 Since their reunion, she has kept fairly tight-lipped on why the pair decided to give things another go, spilling the beans now in her autobiography.
Charlotte admits seeing her former flame
Gary Beadle loved-up with girlfriend Lillie Lexie Gregg
made her miss Mitch, and she was finally ready to make another go of things.
Reveal had spotted Charlotte and Mitch together during a taping of Celebrity Juice
, and she has now revealed, it was there that their reunion began.
Now she has said "everything finally feels right" with herself and her beau, revealing Mitch is keen for the pair to settle down together.
Loved-up again,
Charlotte has even had a tattoo of Mitch's initials inked onto her arm
, telling readers her boyfriend kisses it every night.
Sounds like they're pretty smitten!
Charlotte's autobiography Me Me Me is now available to buy.
For exclusive competitions and amazing prizes visit Reveal's Facebook page NOW!