TOWIE's Vas J Morgan has asked Gemma Collins: "Are you obsessed with us?"
The outspoken blogger was reacting to last night's episode of the show that saw
Gemma trying to make amends with Bobby Cole Norris
but saying she needed an apology for his behaviour during her row with Vas and Lauren Pope earlier this month.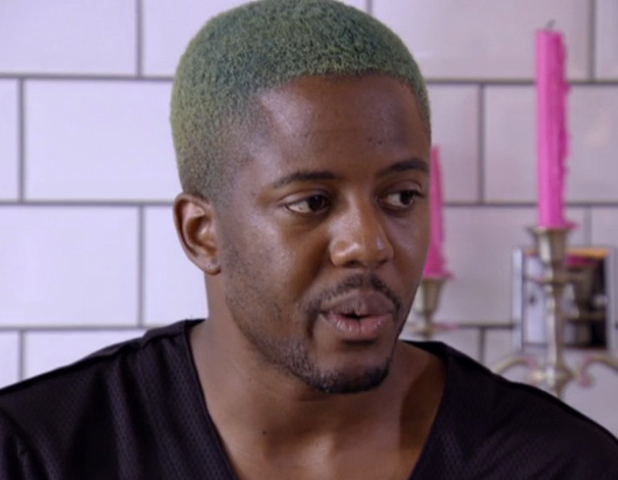 Gemma said last night she was upset that Bobby didn't stick up for her when Vas and Lauren were "ripping" into her at the pool party, which is why she mentioned Bobby had done impressions of Lauren.
She
fell out with Vas and Lauren in Marbs
after she took offence to
Vas saying he'd rather stay in a hotel than a villa
with her as he found her a bit overbearing at times.
Watching the show, Vas tweeted his reaction to his name being mentioned: "Honestly Gemma, are you obsessed with us?"
He continued to say: "Can I make it clear I wasn't trying to prevent Bobby from being friends with ANYONE… How are we to blame for you turning on Bobby and then throwing your drink over him? This is boring now #obsessed."
Vas and Lauren's names came up in conversation last night when Gemma approached Bobby to try to clear the air, but ended up walking off before they had resolved things.
Gemma wanted an apology from Bobby for not sticking up for her during the row with Vas and Lauren, while
Bobby wanted an apology from Gemma f
or throwing him under the bus.
Ten reasons we want to be on TOWIE!