Max Morley and Jess Hayes were crowned the winners of Love Island last night (15 July), beating show favourites Hannah Elizabeth and Jon Clark.
Despite
Jon actually proposing to Hannah during their final day in the Love Island villa
(we're not kidding!), that wasn't enough for the smitten couple to be crowned winners and Max and Jess took home the title instead.
The couple's love story had its ups and downs throughout the show and even though they are now officially boyfriend and girlfriend, some fans were stil concerned Max's feelings for Jess were not genuine. In one last twist,
Love Island
finally revealed if the pair were really in it for love or money...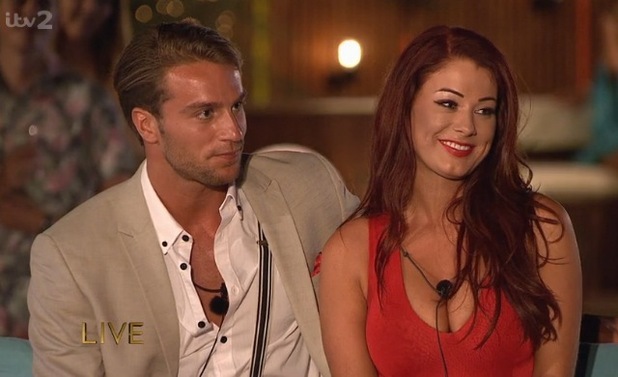 And luckily both Max and Jess were in it for love! N'awwww.
After host Caroline Flack announced Max and Jess were
Love Island's
winners, she then surprised the pair by revealing they had one last decision to make.
As the winners of the show take home a £50,000 prize fund, Max and Jess had to decide if they were willing to share the money or not. Given two envelopes (one with the word 'love' inside, the other with 'money') they each had to pick one envelope to seal their fate.
If they both picked love, the couple would share the £50,000 between them. If one picked money and the other picked love, the person that chose money would pocket all of the prize fund, and if they both chose money, each would walk away with nothing.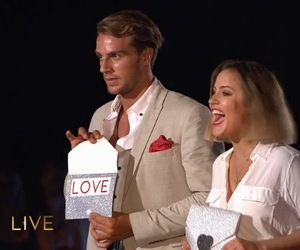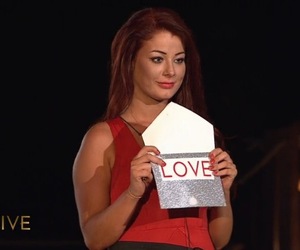 When asked to reveal their choices, both Max and Jess had chosen love and will now share the money between them.
Taking to Twitter following the result, Max shared a cute photo of himself and girlfriend Jess, telling followers: "What a night so happy madness #TeamJax."
Jess, also took to the social media site, thanking viewers for supporting her and her beau. She said: "Goodnight thank you all!! Without you guys it wouldn't be possible,you are ALL amazing people!#TeamJax #loveisland."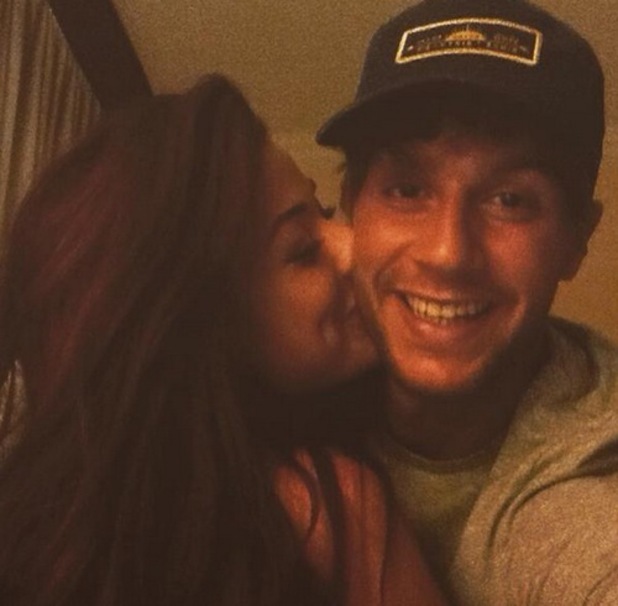 For the last few weeks, fans of the show have watched Jess and Max's rocky romance blossom. Latecomer Max initially paired up with Jess when he first entered the villa, but after a few days he soon ditched her for Naomi Ball.
22-year-old Max soon found himself single again, however, when self-confessed player Naomi was voted out of
Love Island
by the public. And realising what he had lost, it wasn't long before
Max tried to rekindle his romance with Jess.
Given the opportunity to date five new girls to potentially ask one to join him in the villa, Max decided not to choose any of them, telling Jess he would "100 percent" pick her instead.
Wary that Max had "pie'd" her before, Jess told the cricket player he needed to prove to her he was really interested. And after romance began to blossom again for the couple,
Max officially asked Jess to be his girlfriend.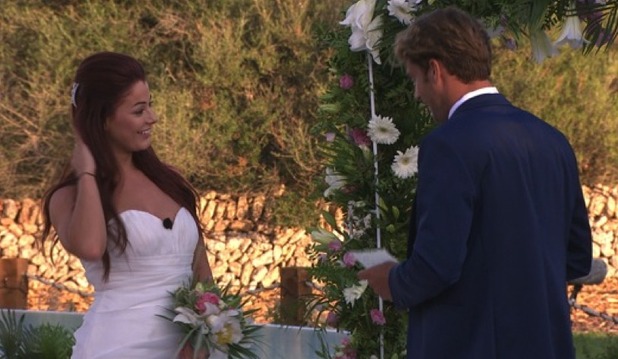 Sharing his true feelings for Jess during the villa's wedding-themed commitment task, he told her: "To Jessica, we have both had a hard time, you more than me, but I feel it's made us stronger together. You're one of the funniest girls I have ever met, you make me laugh without even having to say a word.
"I can't thank you enough for having the strength to take me back after everything, I'm so grateful. I can't wait to start a new journey with you on the outside. Hand on heart, I wouldn't want to walk out of here with anyone else apart from you, Jessica Rabbit, I think you're amazing."
During yesterday's result, Luis Morrison and Cally Jane Beech were first to leave the villa coming in fourth place, Lauren Richardson and Josh were third and Hannah and Jon finished in second.
For exclusive competitions and amazing prizes visit Reveal's Facebook page NOW!