Kerry Katona has hit back at Chantelle Houghton, saying: "Judgmental people are so miserable."
Former
Celebrity Big Brother
star Chantelle had written a magazine column in which she discussed claims Kerry had asked husband George Kay to move out of their home.
Chantelle had said it was a sad situation but she's "over" Kerry and her problems.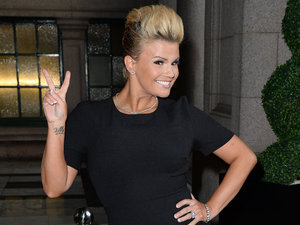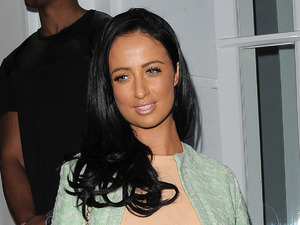 Kerry has now retailiated with a lengthy message on Twitter, saying: "Before you judge someone, look deep in the mirror and say, 'Do I really have that right?' We all have our issues we deal with! Not my place to judge, is it yours?
"Judgmental people are so miserable they have to drag others down and put them down to make themselves feel better. These people are fame hungry has beens!! So sorry was I being judgmental ? What a shame it's your last column... all the best for the future."
Kerry then retweeted several comments from fans who were on her side.
When one said if Chantelle was "over" Kerry why did she bother talking about her, Kerry replied: "Cos she knows it's the only way she's gonna get any kind of press! #sosad."
She also sent a direct tweet to Chantelle saying: "Really hope to see you in the near future @chantellehought would love to hear what you've got to say to my face! Xxxx."
And referencing the fact it was Chantelle's last magazine column, she said: "Haha aw Bless! What a way 2 Go Out!I Bet this is the most coverage you've had since Alex [Reid]! You Can thank Me Later drinks R on U lolx."
Another message read: "Difference between a girl & a woman? A girl sticks her nose in others business while a WOMAN takes care Of Business!"
Chantelle has yet to respond.