Lena Dunham is always a strong champion of women's curves but she's admitted she felt "chubby" when she joined close friend Taylor Swift on stage recently.
The
Girls
star has always been the epitome of body confidence and a role model to many but she confessed during a recent Q&A that sharing a stage with Taylor and her supermodel pals Gigi Hadid and Lily Aldridge had been rather daunting.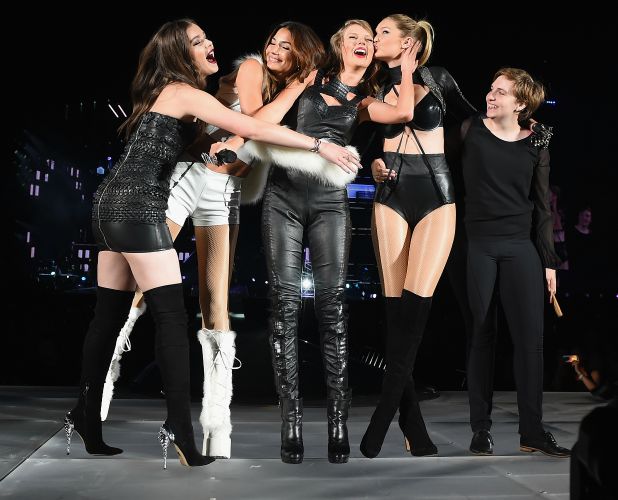 During a chat with director Judd Apatow at the Film Society of Lincoln Centre (attended by
ELLE
), she said: "I was so thrilled to support my friend and so displeased to learn about the truth of my own height. I've been feeling pretty tall, feeling pretty sturdy, and it was amazing to me, like, "Oh, I'm not tall, I'm chubby."
"It's different. But I mean, on most days, I feel really great and fine about my body, but I don't think standing next to, like, three supermodels or so is anything even the most confident woman needs to do."
She continued to say: "When I socialise with those women, which I've done a little bit, because they're good friends of Taylor's, who is a good friend of mine, I don't feel so strange. But the minute I caught sight of myself on the Jumbotron, I knew something was very wrong."
Lena then joked: "My boyfriend made it his screensaver, because he thinks it's so funny to just look at the height difference and look at all the people in makeup, and then me."