TOWIE
's James '
Lockie
' Lock has said many of the tough times in his life have come after he opened up to people he thought he trusted.
The reality star was in a reflective mood as he spoke to the official website after this week's episode, which saw him at the centre of rumours he'd been flirting with newbie Verity Chapman, which
upset his ex-girlfriend Danielle Armstrong.
He
cleared the air with Danni
at the end of the episode.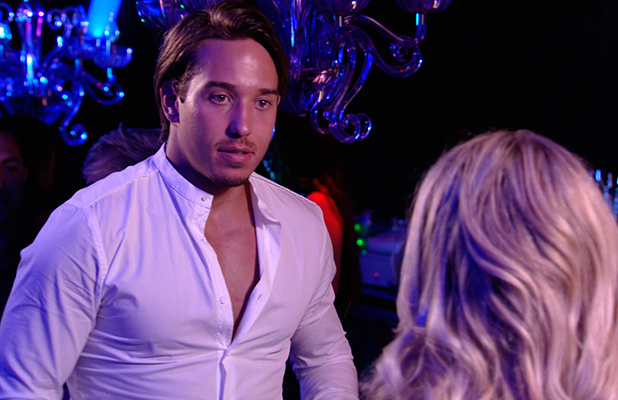 Lockie told the official website: "I find a lot of times in my past where I've either been hurt or been in trouble, it's been from letting people into my circle of trust and being too open with them and sometimes that comes back to bite me."
As for the recent situation with Verity, he said: "The whole Lauren and Vas situation. Lauren has never really been by mate, it's more Vas has been my friend. I don't really know what to make of it. I think obviously there is more to the story than has been said."
Rumours swirled Essex last week that
Lockie had met Verity at dinner with Vas and Lauren
and then invited her back to an after-party at his house. Verity has said that's not true, she only saw him at dinner and anyway, she's interested in co-star Pete Wicks.
But the story Lockie's ex
Danni heard was that Verity had been at his house,
which led to a row between Danni and Lauren.
Danielle felt Lauren should have had her back
and not let Verity go back, while Lauren has said it's nothing to do with her.
TOWIE
airs tonight at 10.30pm on ITVBe.
10 reasons why we want to be in TOWIE: