Michael Douglas has said life is great for him and Catherine Zeta-Jones as they approach their 15th wedding anniversary.
The couple have been through their fair share of difficulties over the years including health scares and a
brief separation
but on ITV's
Lorraine
today, actor Michael said they were in a good place now.
"We are really, really happy and enjoying our time "together and enjoying [time] with the kids, it's a great time," he said.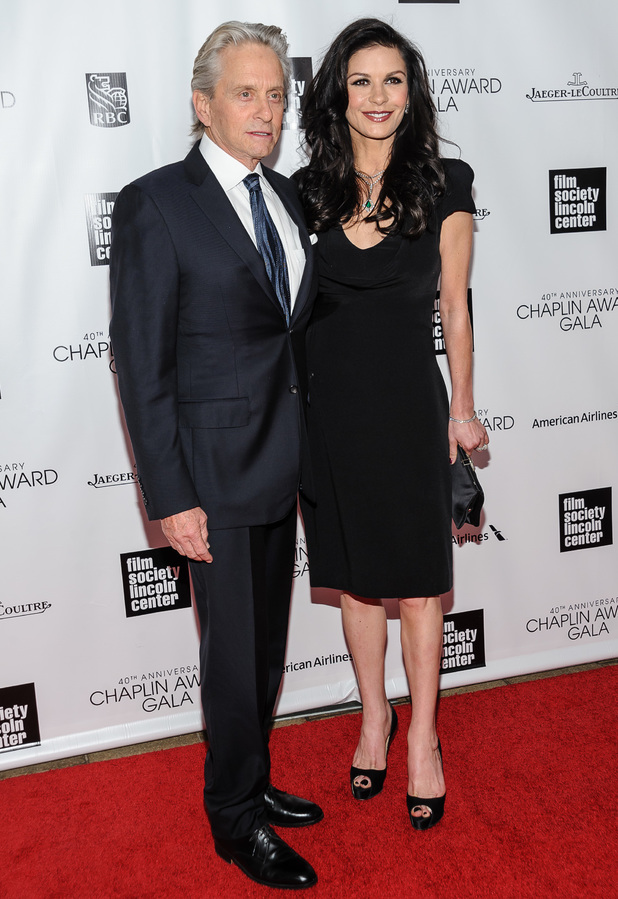 Michael and Catherine married in a lavish ceremony at the Plaza Hotel in New York in 2000. They have two children: son Dylan, 14, and daughter Carys, 12.
The kids appeared on the red carpet with their parents at the premiere of
Michael's new movie Ant-Man
in London last week.
"Dylan takes particular pride in acting as my agent, telling me 'Dad you have to do this movie, Dad you don't understand, this is a whole new audience for you!'" said Michael. "Now he's very, very excited about [new film
Ant-Man
] and so is his sister Carys."
The quartet looked the picture of happiness that was great to see after so many difficult years for the family. Michael has battled tongue cancer, while Catherine has been open about her struggle with bipolar. They've also watched as Michael's son Cameron Douglas was jailed on drugs charges.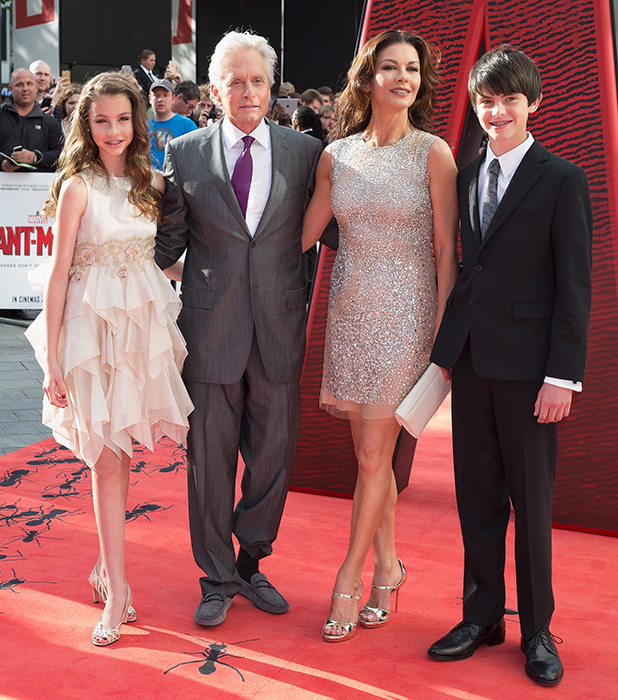 Michael told Lorraine Kelly: "I'm great, five years clean and trying [these new diets], something called gluten free and I must give it high recommendations for you out there. I've lost a few pounds from it already, and it supposedly helps your memory and your energy and so I highly recommend it."
As for his famous father Kirk, now 98, he said: "He's doing great, he's sharp as a tack, getting around, working on new memoirs… [I do care about his opinion of my work] I do, between your father and your children, you care what they think and if they're going to get a kick out of it, you want to make them proud."
Michael also spoke about the recent death of his mother Diana Dill, who passed away this month at the age of 92.
"My mother's side of the family, you should know, is Scottish. They were originally, say, privateers and ended up in Bermuda in the 1600s and so my family established itself in Bermuda in the 1600s. Bermuda is very special. I was raised there with my mother who passed away just recently and I'll be taking her ashes back to Bermuda soon."
Try Reveal's digital edition on iPhone & iPad. Subscribe now & never miss an issue!