Ryan Seacrest has admitted he gets emotional when he thinks about American Idol ending.
It was announced in May that the
musical talent show has been cancelled by its US network, Fox,
and that the upcoming 15th series will be its last.
Ryan has hosted the show since series one.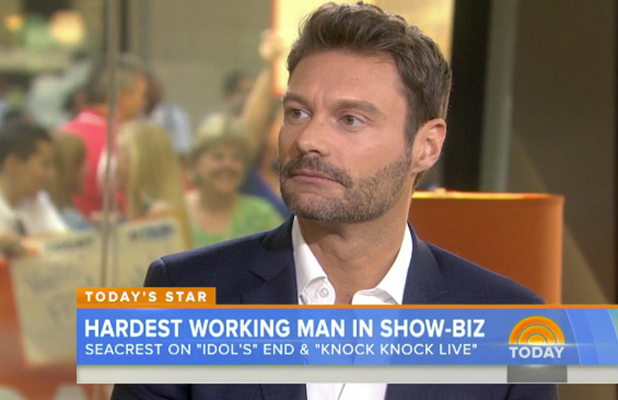 Speaking on America's
Today
show this week, he said: "I watched a piece you guys did on all the seasons of
Idol
and I was really emotional.
"I knew the news was coming for so long, we had been talking about it, but when I saw all the moments I got a little emotional. I am going to miss it."
He added: "I was scared to death when I first stared that show. I pretended to know what I was doing but I'd never done live TV before so I was really nervous the first couple of seasons. Then I got a little more comfortable with it.
"But I do look back and think, 'What was I doing with my hair and wardrobe?!' I had a chemically-induced hair colour for too long!"
Ryan was a relative unknown when he took to the
Idol
stage with co-host Brian Dunkleman on series one. Brian quit ahead of series two, while Ryan stayed with the show and became one of the world's most powerful television figures.
Along with presenting TV and radio shows, he's executive producer on series like
Keeping Up With The Kardashians
and is estimated to have a personal fortune of around $60 million.
X Factor's most shocking moments: