Move over Harvey Kinkle, today is all about what happened to The Little Rascals child star Alfalfa!
You remember the movie? The He-Man Womun Haters Club. The go-kart rally. The ridiculously adorable little kids playing grown up?!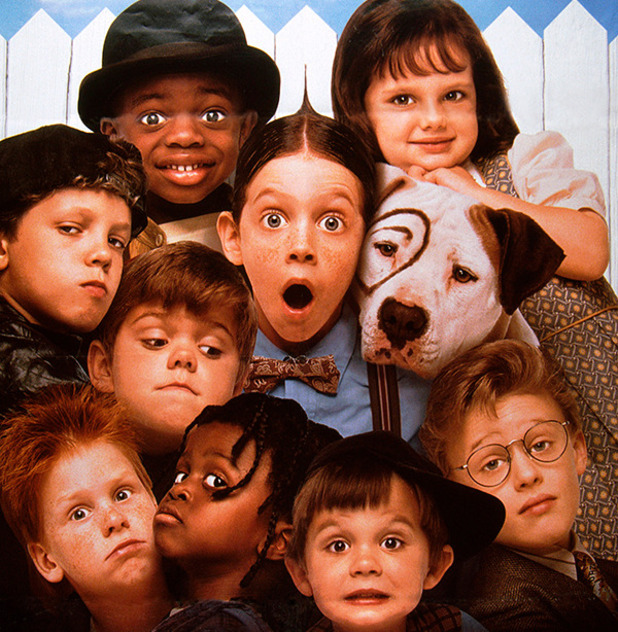 Alfalfa was the main character, the smartly dressed kid with the unruly lock of hair who was utterly besotted by mega cute Darla…
Well, he's all grown up now! Which isn't surprising considering the movie was released in 1994!
Actor
Bug Hall
is on Twitter – and we love his bio: "Still a rascal… just bigger."
I'm thinking about using this as my new headshot... pic.twitter.com/aJ0I1dVklT

— Bug Hall (@Bug_Hall) January 16, 2015
His grown up self has been in the headlines this week thanks to a Buzzfeed article saying he'd grown up to be "one hell of a lumbersexual"… which, according to Urban Dictionary, means: "A metro-sexual who has the need to hold on to some outdoor based rugged-ness."
Hey, you learn something new every day!
He is really rather dishy, isn't he?!
Friday night turn-up with all my friends... pic.twitter.com/tA1jhUXAoQ

— Bug Hall (@Bug_Hall) January 31, 2015
I take too many selfies. Seriously it's a problem, I'm like a teenage girl... with a freakin SICK beard, yo! #BugLife pic.twitter.com/95DZ6jNFBY

— Bug Hall (@Bug_Hall) March 13, 2015
I guess weird stuff happened this morning. Here's another beard pic for you weirdos from buzzfeed ;] pic.twitter.com/TQtR2hzEdR

— Bug Hall (@Bug_Hall) July 13, 2015
Since his child star days, he's continued to work in TV and movies appearing in the likes of
CSI: Crime Scene Investigation
,
Criminal Minds
and the film
Get A Clue
alongside Lindsay Lohan.
He's also a rather good singer too (as we knew from
Little Rascals
...) Take a trip down memory lane and listen to him singing 'You Are So Beautiful' below!