Geordie Shore star Charlotte Crosby has admitted one of her tattoos was in fact inspired by her co-star Gary Beadle.
All throughout her time on
Geordie Shore
, Charlotte has had viewers hooked on her on/off romance with Gary. The pair's tumultuous relationship is arguably the show's biggest storyline to date and in her new autobiography
Me Me Me,
Charlotte finally lifts the lid on how she really felt about her co-star.
Inside her book,
Charlotte openly admits "she was stupidly in love" with Gary
and after realising the pair would never work as a couple, the reality star celebrated finally moving on from her former flame by getting her first ever tattoo - although, to this day, she has never told Gary her inking was inspired by him.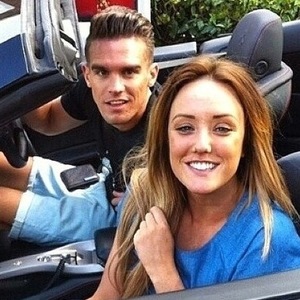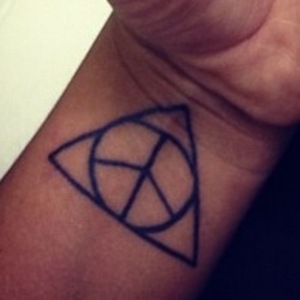 We have a feeling he may soon find out, now!
In her book, Charlotte recalls finally letting go of her love for her co-star, thanks to falling for now boyfriend Mitch Jenkins.
Smitten with Mitch, Charlotte admits he helped her to "shake off the whole Gary spell". By the time she began filming for
Geordie Shore
in Australia back in 2013, she admits she felt "nothing" towards her co-star. Instead, she was pining to get back home to her beau.
Pleased that she had finally managed to stay away from Gary, Charlotte reveals she got a tattoo to signify the next chapter in her life.
"To celebrate the fact I had the willpower to stay away from Gary, I also got my first tattoo," she says. "It's a symbol that means Power, Love and Peace and it's on my wrist.
"I'd copied it off a girl I followed on Instagram and loved the fact it summed up everything I felt. I had willPOWER. I was falling in LOVE with someone else and I was at PEACE. I never told Gary it was to do with him; he'd think it was something to boast about."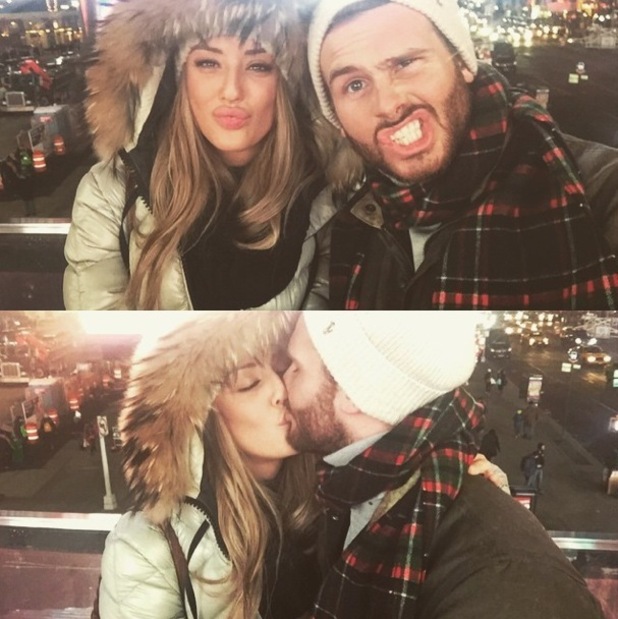 Since then, Charlotte and Mitch's relationship has continued to grow. Despite splitting for a brief period last summer, the pair then got back in contact in October last year, rekindling their romance in the months that followed.
In January,
Charlotte finally came clean about her reunion with Mitch
, sharing a photo of the pair kissing during a trip to New York.
She has since described Mitch as her "soulmate", insisting she will love her boyfriend forever. And to prove how committed she is to her other half,
Charlotte even had Mitch's initial tattooed onto her arm.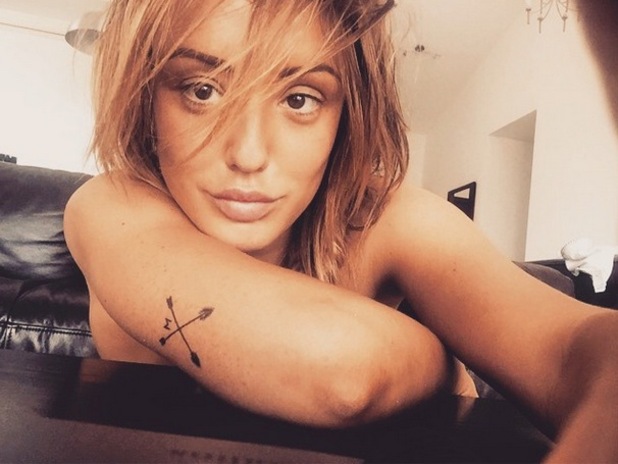 As well as detailing her turbulent time with Gary over the years in her book, Charlotte divulges all about her split with Mitch and their decision to give their relationship another go.
Insisting their romance is much stronger second time round, Charlotte insists "everything now feels right" with herself and Mitch, openly telling her plans to move to London with him and discussing marriage for the pair.
Charlotte's autobiography Me Me Me is set to hit shelves this Thursday 16 July.For exclusive competitions and amazing prizes visit Reveal's Facebook page NOW!