Geordie Shore star Charlotte Crosby has admitted she was "stupidly in love" with her co-star Gary Beadle.
It was the love story we all wanted to happen. Since Charlotte and Gary got together in the first ever series of
Geordie Shore
and 'Chaz' were born, we've all been rooting for the pair - even if we secretly knew it was doomed from the moment he called her his "banker".
Looking back on their tumultuous relationship in her autobiography
Me Me Me
, Charlotte compares her love for Gary to that of which she has now for boyfriend Mitch Jenkins, admitting she knew her feelings for her co-star were always going to be a "one-way" street.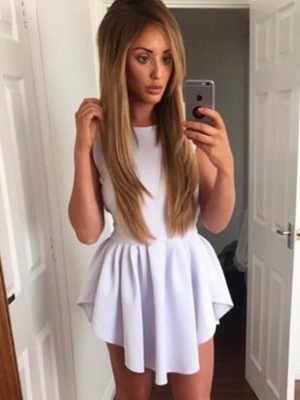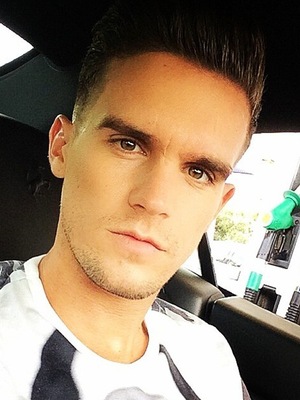 Reflecting on her relationship with Gaz, Charlotte openly admits she was smitten with her co-star. So much so, that she even confesses to dying her hair blonde, just because she knew Gary preferred girls with blonde locks.
"I really felt like I was stupidly in love with Gary," she reveals. "It wasn't the same as the love I have now for Mitch because that's 'returned love'. I love Mitch from the bottom of my heart and he loves me - we have a deep connection. But with Gary it was a one-way street. I had such strong feelings for this boy but I knew they were never going to be reciprocated; I knew he would never love me in the way I wanted him to."
Fans of
Geordie Shore
will remember watching the torment Charlotte went through on the show, as she constantly struggled with her feelings for Gary. Despite the Geordie lad showing an interest in Charlotte - and leading us all to believe eventually they may become an official thing - his wandering eye meant the pair were never meant to be.
Instead, Charlotte had to watch Gary going after other girls and would often find herself lashing out in anger because of her former flame.
"Every time I saw him with other girls my heart broke," she recalls. "I was convinced I'd never be able to get over him. That's when 'Psycho Charlotte' made an appearance. It was my coping mechanism, an outlet for all my emotions!"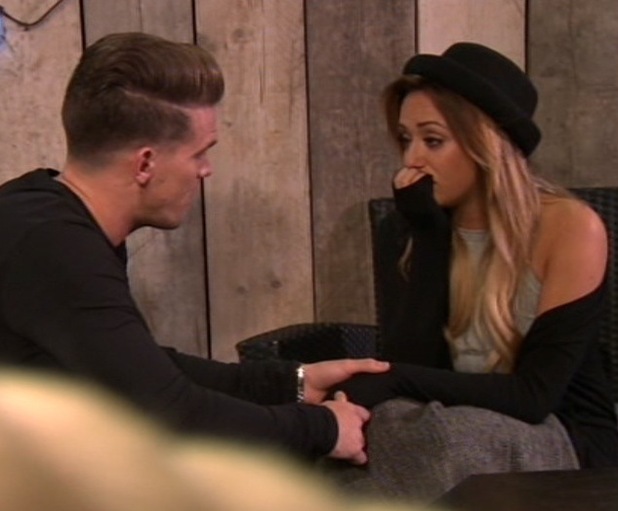 During series five of
Geordie Shore
, Charlotte finally came clean about her true feelings for Gary, telling him she was in love with him.
Remembering the moment she spoke to Gary, Charlotte says: "I remember so clearly saying the words to him. 'Gary I'm in love with you, I always have been', then I saw his face. The expression said it all. It was like I'd stabbed him and he was in pain. What I'd said was so painful to hear because he knew how hard it was for me to say it. And he knew how much it was going to hurt me to hear what he had to say back... It had all gone so wrong."
Despite knowing then there wouldn't be a future with Gaz, Char still found herself going back to him. Following her split with Mitch last summer,
Charlotte later rekindled her romance with Gary
, before the pair decided they would be better as friends.
Heading back into the house for series ten,
Charlotte then found out Gary now has a girlfriend
.
He has since been loved-up with model Lillie Lexie Gregg.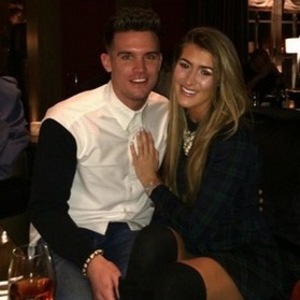 Following Gary's admission, Charlotte later met Lillie for the first time, and she admits seeing Lillie and Gaz together made her think about Mitch.
After getting back in contact,
she and Mitch then decided to give their relationship another go
. Charlotte came clean about her reunion with Mitch during a trip to New York earlier this year,
later admitting he was her "soulmate".
In her book, she then goes on to reveal how she and Mitch ended up getting back together, admitting "everything now feels right" between them.
Charlotte's autobiography Me Me Me hits the shelves on Thursday 16 July.
For exclusive competitions and amazing prizes visit Reveal's Facebook page NOW!