X Factor's Stevi Ritchie has revealed he proposed to Chloe-Jasmine Whichello over dinner… but she was so hungry, she was more focused on the dessert!
The couple met on
X Factor
last year and romance soon blossomed. They
announced their engagement over the weekend
.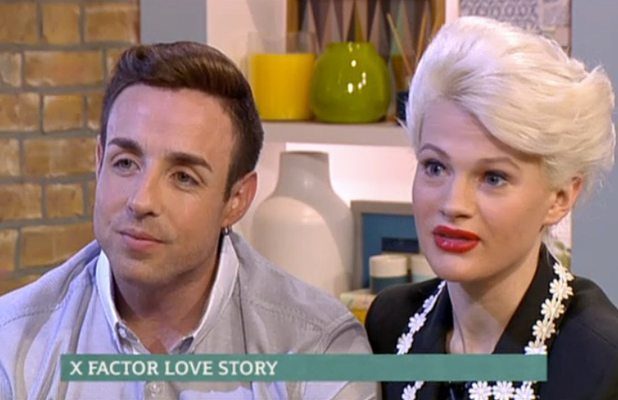 Stevi told ITV's
This Morning
today: "I took her to this really posh restaurant, a lovely meal on her birthday eve, and I put this ring in a £10 bag with loads of tissue paper and newspaper.
"She said, 'Oh darling, this is lovely!' She thought a teddy bear was going to jump out… and I said, 'No babe, search your bag!' And she said, 'But what is it darling?' I had to pull the ring out and put it on her finger - I got down on one knee. "People in the restaurant were going, 'What was going on there?'"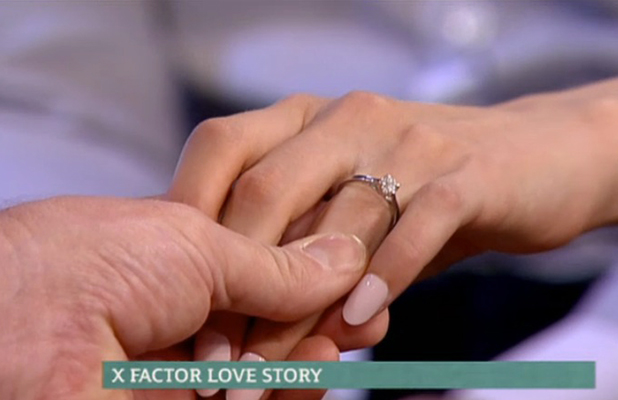 Chloe-Jasmine then said: "We had just been to bootcamp in Norfolk so we were absolutely starving so I was very concentrated on the chocolates and you don't expect something like that to happen so out of the ordinary. And I actually said 'Are you sure?' I was in shock."
She added: "I love his parents - no one else's family has ever made me feel as welcome as them. I honestly feel like a daughter, it's so lovely."
The couple said they are thinking about a wedding next summertime and that Stevi's daughter will obviously be a bridesmaid.
"She's happy," said Stevi. "A bit in shock at first but she got used to the idea!"
As for whether they'll have more kids, Chloe-Jasmine said: "We would love to but we would have to financially provide for them. There's no right time to have children but you have to be prepared."
X Factor's most shocking moments: