Geordie Shore's Charlotte Crosby is not one to get embarrassed, so much so, that she admits she would be happy to give birth on camera.
Yes, really!
While most of us couldn't think of nothing worse than having an entire nation watching us have a baby, Charlotte revealed during an appearance on ITV's
Lorraine
earlier today, she would be more than happy to be filmed in the delivery room...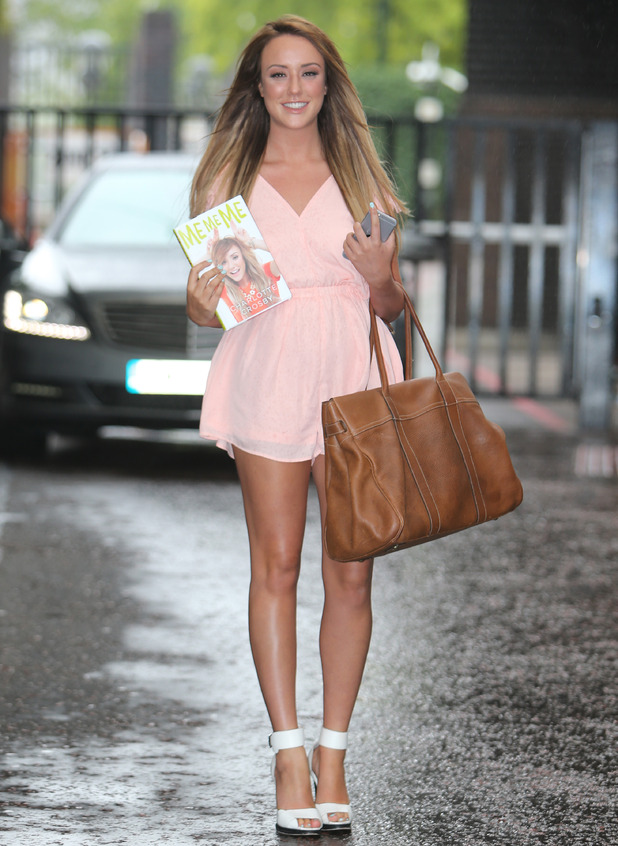 The 25-year-old made the revelation while discussing what she has in store for her future.
With a number one fitness DVD, her own TV show
The Charlotte Crosby Experience
,
Geordie Shore
and now her autobiography
Me Me Me
behind her, Lorraine Kelly asked the starlet what she has planned next.
Insisting she doesn't plan ahead, Charlotte said: "I don't know, I'd like to just carry on doing what I'm doing. I'd like to be part of Geordie Shore until it ends, I'd like to do everything on camera… I'd like to give birth on camera. There's no limits, the sky's the limit."
Not only did Lorraine question Charlotte's decision to be filmed while having a baby, she asked the reality star if she ever gets embarrassed by the things she has done on TV before, i.e. getting drunk and wetting the bed.
But proving it takes a lot for her to be left red-faced, Char claimed: "I would be embarrassed if people didn't like it, I understand some people don't, but a lot of people laugh at it. I don't do it on purpose, it's just an accident...
"I'm not the sort of person who worries about things, I live life to the fullest and I don't stop for a second and think about people I don't know and what their opinions are. As long as my friends and family still love us and accept us for who I am, that's all I care about."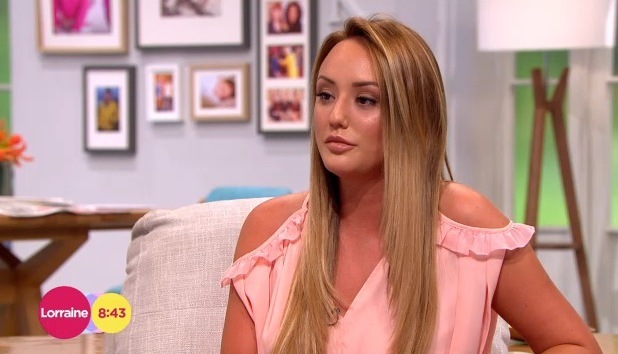 Charlotte's appearance on
Lorraine
comes as
she is busy promoting her autobiography Me Me Me.
She revealed earlier this year she would be penning her life story so far and in her book (that is set to hit shelves this Thursday 16 July), she divulges all about her teenage years, starting out on
Geordie Shore
and how the show has changed her life since.
She also details
her weight loss journey after losing over two-and-a-half stone
, her turbulent relationship with co-star Gary Beadle and finding love with boyfriend Mitch Jenkins.
Speaking about her new release Charlotte said: "I see a lot of books out there and it's all kiss and tells, mainly just writing about someone else and people buy it. My book is mainly just hilarious stories, it's really light-hearted and I just wanted to make people smile and laugh."
For exclusive competitions and amazing prizes visit Reveal's Facebook page NOW!
See Charlotte's 10 most shocking moments: