TOWIE's Vas J Morgan and Lydia Bright became embroiled in a Twitter row following last night's episode.
The co-stars exchanged insults after Lydia branded Vas' close friend Verity Chapman as "unappealing" during the last instalment of the ITVBe show.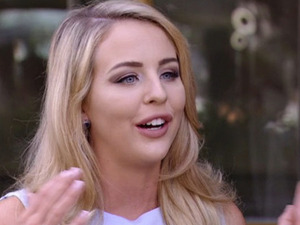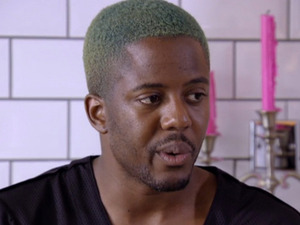 Verity has known Vas for ten years and joined the show last week. Already she's been ruffling feathers among the girls, unhappy at her flirtatious behaviour with James 'Lockie' Locke, although Verity called it innocent.
It seems Lydia took to Twitter after watching Verity's exchange with Chloe Lewis on yesterday's episode, where Verity wished Chloe and Jake Hall "good luck" in their relationship.
It came after
Chloe learned via Lydia that Verity and Jake had kissed in the past
and that was her final straw, dumping Jake last night.
After watching Verity's exchange with Chloe, Lydia tweeted: "That is exactly why I said [Verity] doesn't sound very appealing to me! Well done Chloe Lewis. Very proud of you. #YouCantBuyClass."
But Verity's loyal friend Vas was quick to respond: "When will you realise that nobody cares or needs your approval. Go to bed Lydia zzz."
Lydia to Vas:
"Getting brave behind your keyboard as always Vas."
Vas to Lydia:
"You mean like you trolling Verity when you said "lovely to meet you" right after that scene? I think we both know my bravery extends far beyond this keyboard."
Lydia to Vas:
"Why don't you just delete your tweets with numerous spelling mistakes. Before you embarrass yourself any more."
After that, Vas told his followers: "Lauren, Verity and Jake are my REAL friends on and off camera. I'd be surprised if Lydia even has Chloe L's number. These fake friendships.
"My friends have made questionable choices on this show and haven't been painted in the best of light; but unfortunately that is Good TV," he added. "I have and will always be a loyal and true friend and want to make it clear that I support @LaurenPope @veritychapman and @Jakehall01 100%."
TOWIE
airs Wednesdays and Sundays at 10pm on ITVBe.
Ten reasons we want to be on TOWIE!