Bobby Cole Norris plays mediator between Danielle Armstrong and James 'Lockie' Lock on tonight's episode of TOWIE.
Things became tense between former couple Danni and Lockie on the last episode, after she learned that he'd been flirting with new girl Verity Chapman at a party. She burst into tears when she saw Verity stroking Lockie's arm.
We wonder how it will go?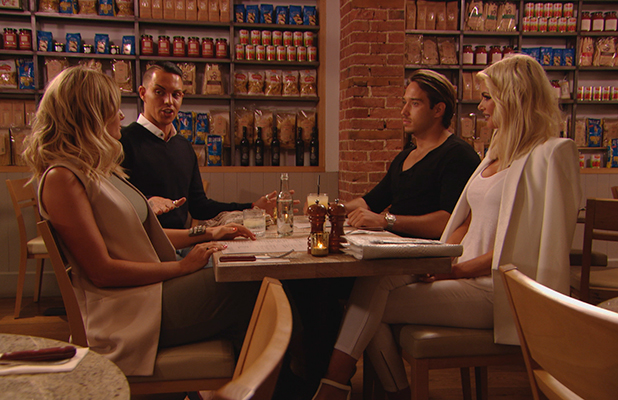 In an interview this week, Lockie had said of his ex: "I've done everything Danni's told me to do. I've moved out of the flat, I've moved back to my dad's and I've just gave her space and the distance that she wanted.
"All she's done is slag me off and keeps telling everyone how bad of a boyfriend I am and how she doesn't want to be with me. I don't know what I'm supposed to do?
"The thing is, I'm not bitter. I'm fine. I don't know what the problem is. Why is she bitter if she dumped me? Everything's been done on her terms, how can she be bitter? The thing is, Verity just touched my arm. What's the big deal? It's playground antics. I think we can all see Danielle is super jealous."
Danni dumped Lockie in Marbella in June – unaware that he'd actually been hoping to propose on holiday. She said he hadn't been treating her properly.
He moved out of their Essex flat.
Danni said recently: "I feel like I'm actually losing him now. I feel like even though I was in control and made the decision we should split up and everything else, I feel like he has started to realise we are not together and he is acting single.
"To not answer the phone to me all night and have girls back at his and stuff like that, he would never have done that when we were together. So I do feel I have actually lost him now."
TOWIE
airs Sundays and Wednesdays at 10pm on ITVBe.
Ten reasons we want to be on TOWIE!