There's another addictive reality show about to hit screens in the UK: Hollywood Cycle, which goes inside the adrenaline fuelled world of LA's spinning culture
For us Brits, the idea of a spinning class doesn't exactly
scream
glamour, in fact it usually inspires feelings of dread. But across the pond in Los Angeles it's a totally different story, where people love the cycling class so much an entire spinning culture has evolved.
E! Entertainment's new reality show,
Hollywood Cycle
, delves inside one LA spinning studio, Cycle House, where members work out five times a week, and everyone from Madonna to Gerard Butler regularly pedal their way to six pack glory.
We spoke to
Hollywood Cycle
trainers and stars of the show, Nick Hounslow and Nichelle Hines, to fill us in on what they described as "an intense, fun, sexy look into the real world of LA fitness."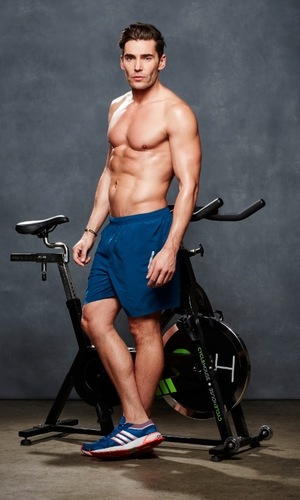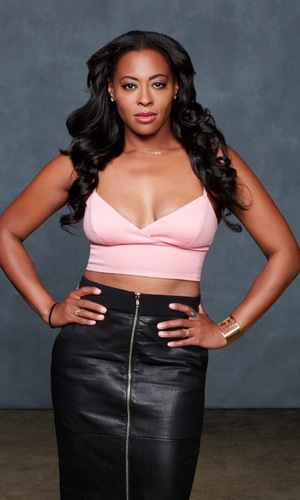 For those of us who can't quite imagine "sexy" and "exercise" co-existing, Nick, who used to run spin classes at a London gym, was quick to point out the differences between LA based cycling sessions, explaining: "In London we'd all be very English about it, trying to keep our breathing quiet, we wouldn't like to show that we were dying. But in LA everyone Is screaming, and when the beat drops in a song and everyone's riding together it's really electric."
Despite the setting,
Hollywood Cycle
isn't just about watching a load of sweaty, scantily clad LA fitness buffs on bikes. (Although we wouldn't complain if it was!) "The studio becomes a backdrop for the dramas that take place," explained Nick (who also models, FYI.) "Everyone can relate to the issues that we face, the arguments, the fears, laughs and jokes. It's all basically about personal relationships.
"Everyone's adrenaline is pumping so hard that even the smallest of things get blown out of all proportion." Nick continued, and thanks to straight talking CRO (that's Chief Ride Officer) Nichelle, there's always a drama brewing!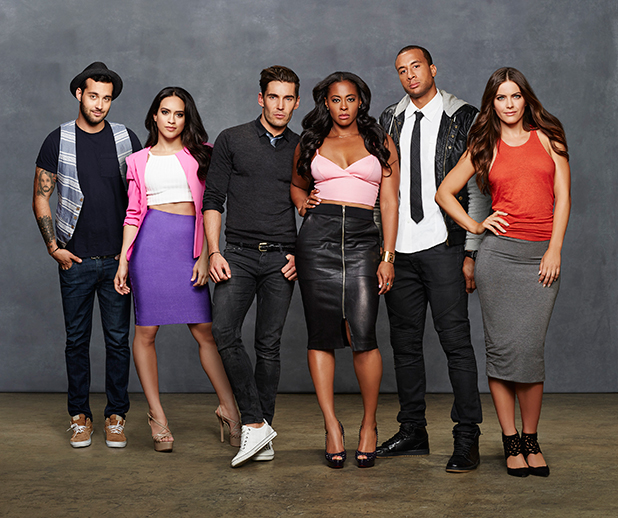 Nichelle takes no prisoners in her sought after classes, demanding every attendee gives their absolute all. Explaining her intense teaching style, Nichelle said: "I believe that people aren't direct anymore. If you're in my class, you came here to work out. That's why you're here. So I'm going to make sure you work out! I believe that if you can tune into that aspect of your personality that does that kind of work, then you can do anything."
Sounds pretty empowering, right?! No wonder those LA actors land those starring roles!
And with all those feel-good exercise endorphins flying around the place, the lines between work and play often become blurred, especially for Nichelle's brother Aaron, the director of training… and flirting! The front row of his spinning class contains a LOT of flirting to say the least.
The Cycle House has also gained a big celeb following thanks to its A list friendly classes. Nichelle told us why: "Generally speaking, in a spin class no one can see you. If you're in a Pilates class the lights are on, it's really bright and everyone's looking at you. With spinning everyone has to focus and face the same direction.
"It's great for celebrities to be in a group and feel like they're not being stared at. In that room, everyone is equal."
Even in a darkened room it's safe to say we'd probably be the one's craning our necks and snapping a selfie if Cycle House fan Khloe Kardashian was in the saddle next to us!
And there's one particular member who impressed Nichelle with her workout, any ideas?!
"I was blown away by how hard the Material Girl works." said Nichelle, "There's a reason why she's remained relevant for as long as she has. She gets in there and she gets after it every second. And I really vibe with an energy like that."
Of course Madonna is a spin star!
All sounds a bit exciting doesn't it? According to Nick,
Hollywood Cycle
is going to inspire us all to get off the sofa and onto a bike: "I defy anybody that watches this show that at the end of the episode doesn't want to go running off to a spin class."
Hollywood Cycle premieres Sunday 12th July at 7pm on E!For exclusive competitions and amazing prizes visit Reveal's Facebook page NOW!