Love Island's Jordan Ring and Zoe Basia Brown have shown their support for co-star Max Morley, insisting he does have genuine feelings for Jess Hayes.
Last night,
Max found himself under scrutiny after failing to tell the truth during a lie detector test
. On two occasions, Jess had asked Max if he would have preferred to be with his former flame Naomi Ball and while he told her he wouldn't, the lie detector revealed he was lying.
Despite his results making out Max isn't that into Jess, Jordan and Zoe (the latest couple to leave
Love Island
) have claimed he really does care about her.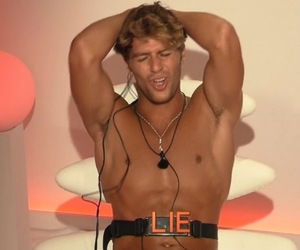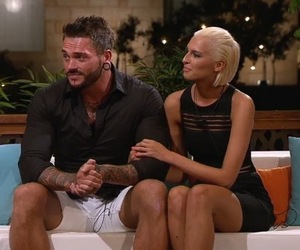 Max and Jess originally coupled up shortly after his entrance to the villa, but Max later ditched her in favour of Naomi instead. The 22-year-old soon found himself single again, however, when Naomi was evicted from the villa by public.
And despite seeming pretty smitten with Naomi,
Max soon told Jess he had made a mistake leaving her and the pair rekindled their romance
. Things seemed to be going pretty well for the couple and Max and Jess even slept together for the first time, the night before the lie detector test.
Given the opportunity to find out the truth about her beau's feelings, Jess asked Max if he regretted "pie'ing" her for Naomi at the start. He answered yes and the lie detector revealed he was telling the truth.
She then asked Max if he was happy in a couple with her and if he would have preferred it to have been Naomi who he spent the night with. While Max said he was happy with Jess and didn't wish Naomi was in the White Room with him, the lie detector test said he was lying.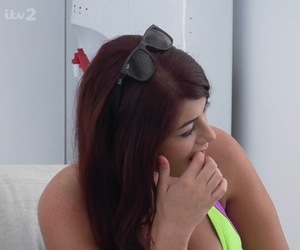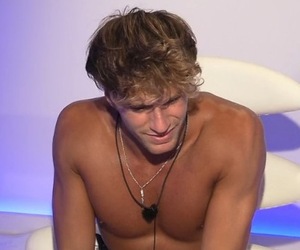 He instantly declared the test as "bullsh*t", telling Jess he didn't like the way it had made him look. While many questioned his true feelings for Jess after his outburst, Zoe told
Reveal
it shows he actually cares.
"I think he genuinely does like her," she told us. "He wouldn't have reacted in such a way if he didn't like her and didn't want her to think badly of him. If he didn't care, he would have just brushed it off. The fact he had such a big reaction shows how much he likes her."
"It was like the worst thing that could happen, but Jess was amazing during that," she added. "She didn't kick off, all she thought about was how Max was feeling, she didn't even think about herself."
Jordan said he thinks Max got more upset, after seeing Jess get upset. Sympathising with his pal, the 32-year-old claimed the lie detector test had made all the boys in the villa really nervous.
"Considering a lie detector measures your sweat and your heart rate, ours was going already before we even got there," he said. "It was like FBI agents grilling us."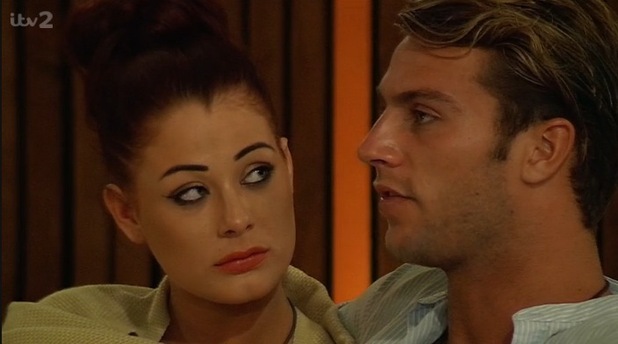 Following the fallout from the lie detector, Jess has reassured Max he shouldn't be upset, suggesting she is willing to continue with their romance.
And Jordan and Zoe revealed they are rooting for the pair, hoping Jess and Max will be crowned as
Love Island's
winning couple.
Since the beginning of her time on the show, Jess has had a rough ride. Not only did Josh Ritchie dump her for Naomi, but Max then did too. She also found herself being singled out by newcomers Naomi and Bethany Rogers as they claimed Jess was playing a game and wasn't being truthful.
We asked Zoe if her heart went out to Jess in the villa and she told us: "Me and Jess have been on a similar journey. We've both had ups and downs and the bad bits. I completely feel bad for her, I think she gets a lot of stick from the boys, but she's a strong girl. She's a lot stronger than when she came in there and I think she can brush a lot of that off."
Jordan added: "I felt quite close to Jess. I never knew her before but she was like a little sister... She relied on my wisdom to get through some of the stuff, even if it was just in the smoking area with a coffee and a cigarette. It was nice to speak to her and reassure her."
For exclusive competitions and amazing prizes visit Reveal's Facebook page NOW!