As if Ian Somerhalder couldn't get any hotter!
The
Vampire Diaries
star is known to be a passionate advocate for animals' rights so yesterday he leant his star power to a new wildlife rescue YouTube series.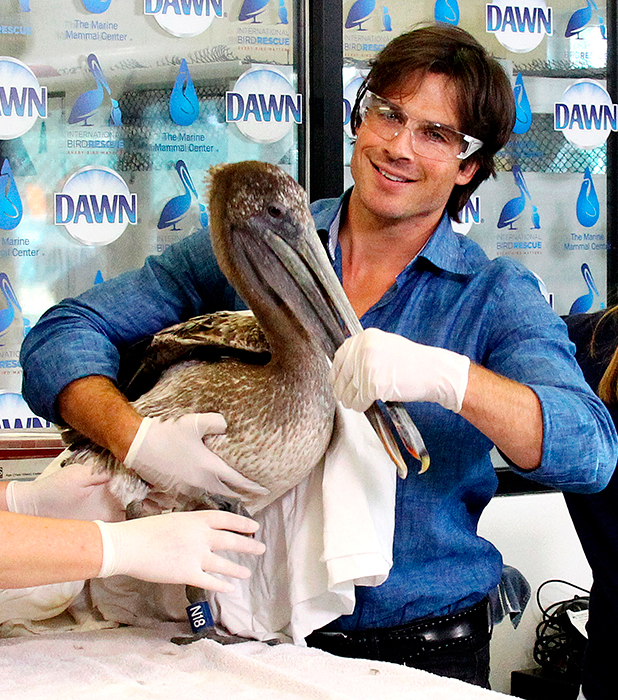 Ian helped out at the launch of the Dawn
We All Love Wildlife
video series in LA on Thursday (9 July), which sheds light on the work of wildlife rescue volunteers.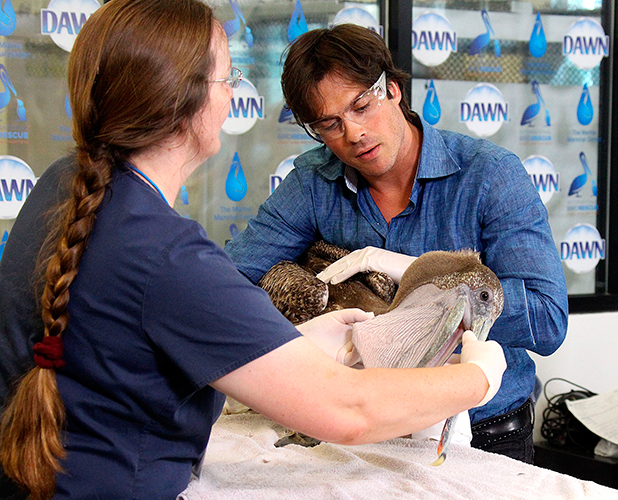 He was at the International Bird Rescue in San Pedro, California, where volunteers had been hoping to release four rehabilitated birds back into the wild.
"Birds are amazing. We need birds," he told KTLA Morning News In LA. "The coolest thing is going up there to the International Bird Rescue and seeing these distressed animals in need and working with these volunteers.
"These compassionate volunteers that help these animals. These people take their lives and spend them helping these distressed animals."
Watch his passionate talk about wildlife below: