Matt Cardle is relishing his new role opposite Beverley Knight in Memphis: The Musical.
The singer-songwriter and former
X Factor
winner has
joined the cast of the award-winning West End play, starring as radio DJ Huey Calhoun.
Speaking on ITV's
This Morning
, he said: "I absolutely love it and I really mean that. I didn't think I'd love it as much as I do or be having as much fun as I am. It's so different to being on tour. A different kind of fun."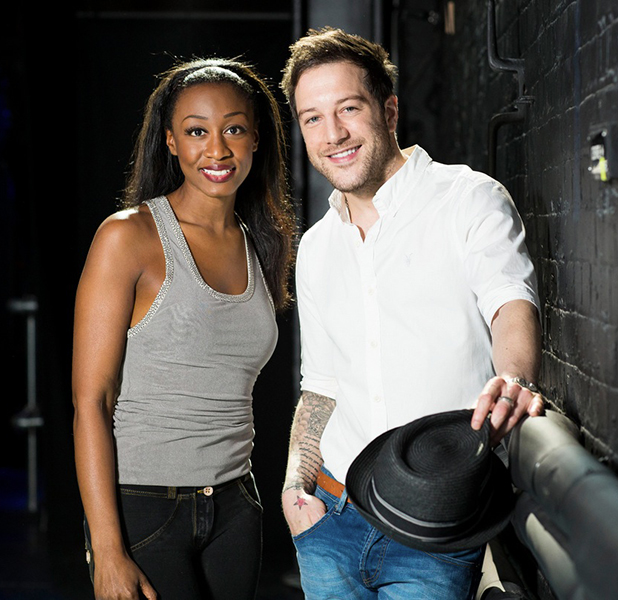 Matt's journey to the West End stage actually began with Beverley, who was a fan of his before he joined the cast.
He explained: "I was in the studio and got a phone call from my manager saying she'd been in touch about whether it was something I'd like to do. The fact Beverley Knight had been thinking about me in that sense. You're joking!
"I went to see the show, fell in love with everything about it and bit off a big chunk of something I'm busy chewing at the moment!"
Matt was full of praise for Beverley – dubbed the Queen of British Soul – saying: "She's one of the best vocalists this side of the planet – if not the whole planet – has produced."
He also admitted he had to get over being starstruck around her very quickly, saying: "Watching her sing when I went to see the show blew me away. Then I stepped into the rehearsal room this close and she's singing at me and I'm like, 'Ahh!' She's SO good!"
For ticket information visit the Memphis: The Musical website here.