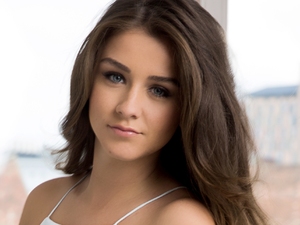 Brooke Vincent exclusively shares her fashion favourites, beauty and style picks and celebrity highlights with Reveal.
Hello everybody! Hope you're all having a nice week.
I know I moan about it all the time, but where has the sunshine gone?! I love Manchester in the sunshine, all of my friends want to make plans, it's acceptable to have both windows down in the car and you can wear sunglasses for the fun of it.
BRING BACK THE SUN!
Lash Tastic
So I don't have lash extensions, however, I know many people that do. Cut a long story short, I'm not girly or patient enough to sit and wait for them to be done. My friend has recently just had them done and they look amazing.
One style of lash extensions you can have are semi-permanent ones, the beautician adds individual lashes onto your own to add volume and length. They are really good for special occasions and they fall out naturally so they are not high maintenance. A lot of girls I know have them refilled every couple of weeks to keep a longer and fuller lash effect. They take around 1-2hrs to get done depending on the thickness and style that you may want.
Another way of keeping your lashes looking nice is to have a lash tint and lift. This can be good for people who have lighter eyelash hair than others - for example, fair hair or blonde haired people. It's always a good way to get your lashes darker and more defined. These take up to 45 minutes and they look very natural. In a nutshell, they open up your eyes and allow people to feel much more comfortable without make up.
Here is my best friend's AMAZING eyebrows and lash extensions.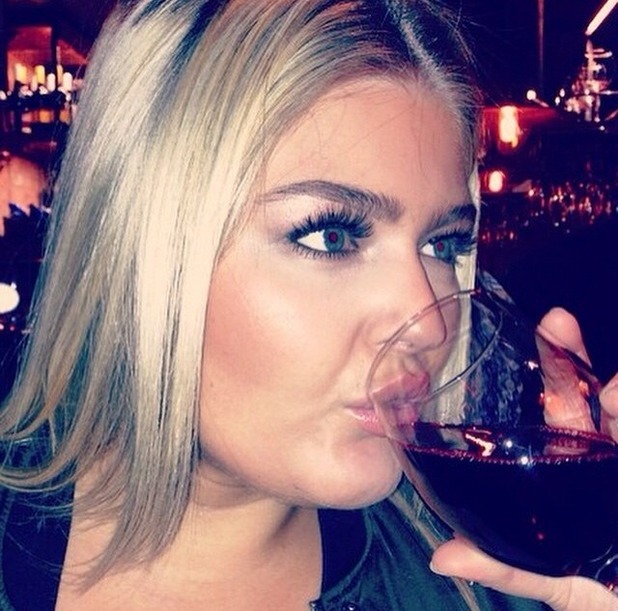 Eyebrows
Everybody is obsessed at the minute with eyebrows, myself included. In my opinion, my best friend Hayley has the best eyebrows I have ever seen. They are so naturally dark and full they need hardly any maintenance at all. A make up artist at work, who is also obsessed, says that "eyebrows shape your face" and I always think of this whilst doing my own - especially if I'm in a rush and cant really be bothered. I try to put more effort in because, lets face it, you don't know who your going to bump into without your 'shaped face' haha.
If you're not lucky enough to have a good natural brow shape or colour you could either tint or have them tattooed semi-permanently. Now, with tattooing you have to be super careful because not all brows look good tattooed. For example, mine! I have a thicker brow and it may look a bit harsh if I had them tattooed. My friends that have had this treatment have a thinner and more precise brow. When you have had this treatment you are much more comfortable without make-up and it makes getting ready that little bit quicker.
The old fashioned and probably the most common way to get a new shape is to have your eyebrows tinted and waxed. Now, I fall out of this category because a few years back I went to a different salon and the beautician waxed my eyebrows first and then tinted which caused an infection. Within a few days I was brought out in a scabby mess! THIS is why it is important, although annoying, to have a tint test. I suppose if you think like me, and your brows are at risk it is definitely worth being cautious.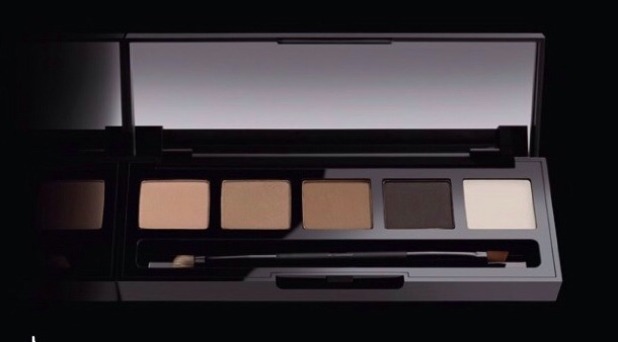 This brings me to how I deal with the brow situation. Just plain and simple drawing them in. I personally use an eyebrow pallet that I recently bought from duty free! This has 4 sections to it. One lighter brown, one darker brown, a wax and a highlighter. I use the darker brown because my, yes that is right , my actual hair is dark. Then I use the wax to set them, because in a club the last thing you want is your brow down your cheek haha.
I only tend to highlight my eyebrows if I'm going on a night out just so they are more prominent, as I will normally be wearing more make-up. There are many make-up brands that cater to the eyebrow hype. I use an angled brush to draw them in and it's easier to get a sharper line. As I mentioned previously, my eyebrows are naturally dark and thick so I have to be extra careful that when I draw them in they don't look like two square blocks!
There are a lot of Instagram and Youtube videos that help with this. Check them out.
New Photoshoot and Highlighter Fun
I am really not the most adventurous at make up, HOWEVER, I am trying to learn. A couple of cosmetics I do love at the minute are highlighter and shimmer. I use it mainly on the top of my cheek bones, under my brow line and sometimes at the very top of my forehead. Basically, you put highlighter on the parts of your face that you would like to stand out. I also put some on my décolletage depending on the dress, this way you have a healthy glow for any pictures that are taken.
I needed some new pictures doing and decided to do a new and kinda cool photoshoot last week. Here are a couple of sneaky pictures!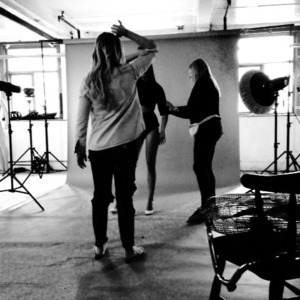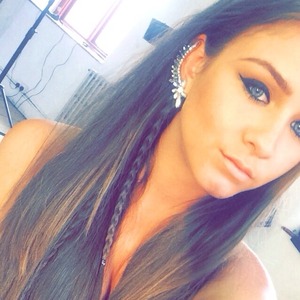 And here is a picture of the team . THANK YOU TEAM!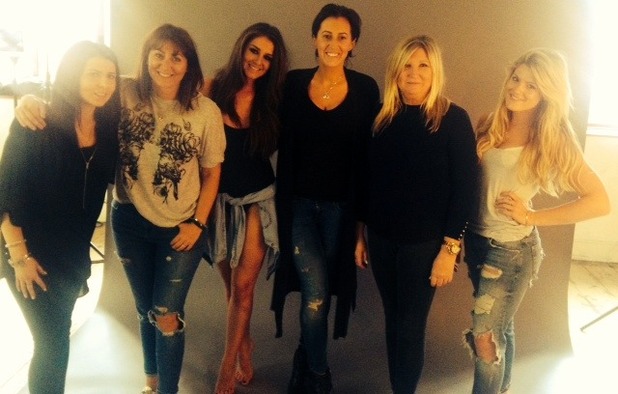 I really enjoyed the day and REALLY enjoyed experimenting with some new looks . We went for a Kendall Jenner kind of vibe with some of the shots! The make-up artist, Colette, used a lot of highlighter as it is picked up from the flash photography.
Day to day it's nice to have a little shimmer, and on a night out you can afford to go that bit heavier. To be honest, I am not careful, I look like a shimmer or glitter ball by the time I've finished!
Style Crush
This girl I saw shopping and I really liked her style - she really stood out to me and reminded me of the film
Clueless
- really cute look!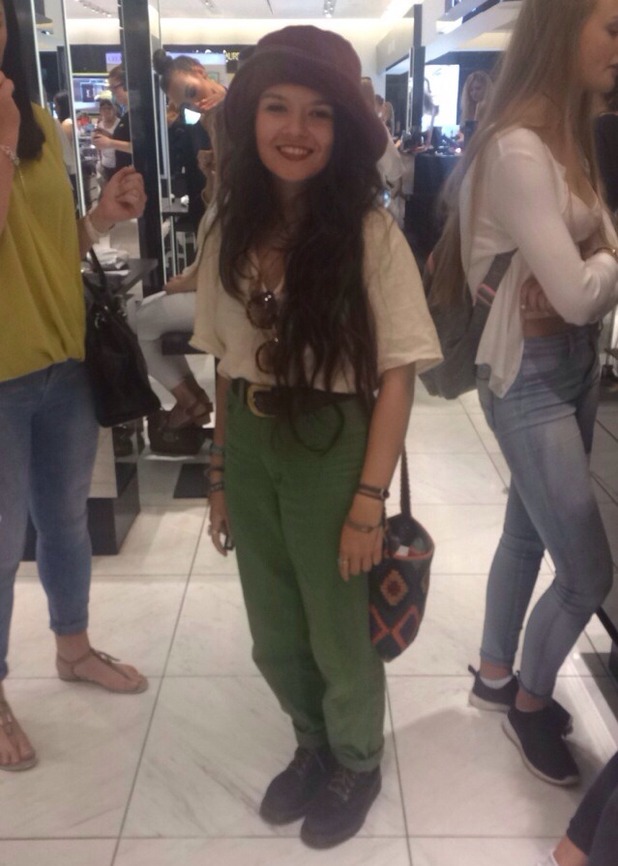 BABY LOVE
As you are all probably aware, my beautiful on screen sister, Helen Flanagan, gave birth to the absolutely beautiful Matilda Jessica Sinclair. Now I know I'm going to be biased, but I think she is the most perfect little thing I have seen!
I LOVE babies as everybody knows and I literally cannot wait to see Helen and meet baby Matilda. Here they both are looking super cute. Helen you are officially a MILF.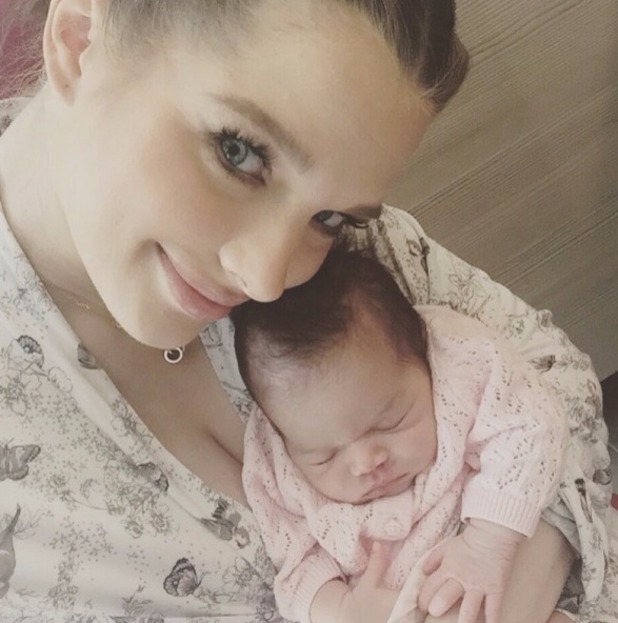 Congratulations to you and Scott and I will definitely be seeing you soon.
Fun fact: A friend and I introduced Helen and Scott, what feels like a lifetime ago and now they are a little family, of who I have lots of love for - they are just amazing!
Peace Up Reveal
Brooke x
For exclusive competitions and amazing prizes visit Reveal's Facebook page NOW!