TOWIE's Lauren Pope has said she'd have laughed if Bobby Cole Norris had done an impression of her.
Things all
kicked off between Bobby and Gemma Collins
on last week's episode after GC told Lauren that Bobby had been doing impressions of her, and Bobby said that hadn't been him, that had been Chloe Sims.
Either way, it seems Lauren doesn't care.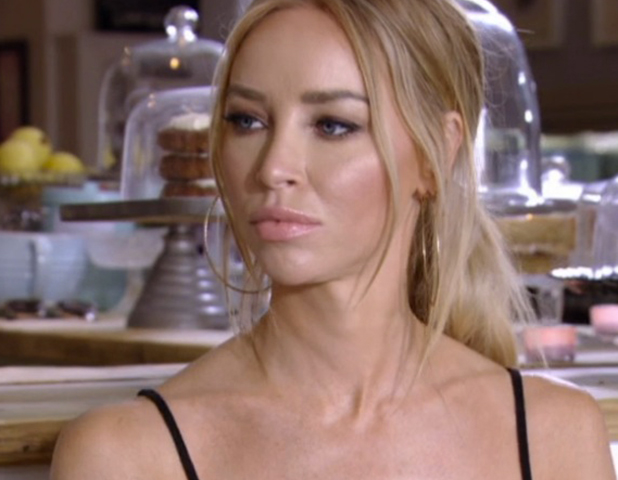 Speaking on last night's episode of the show, she told best friend Vas: "I would laugh and find it funny!"
Lauren reflected on the row with Gemma at the pool party, saying: "When I saw her smarmy face this inner rage came over me and she needed to be told about herself. I think she genuinely just doesn't like that we're not intimated by her."
Vas said: "I'm glad we did it and Bobby can see the real Gemma. We have done him a big favour. Bobby can see he's been hanging out with a wicked witch. The fact she said Bobby had been doing impressions of you, who cares?
"Bobby is funny. We like him. Stop trying to make us turn on him just because you're an evil person. Who does that?!"
After Sunday night's episode,
Bobby had tweeted to explain his side of things.
"At the pool party when Gemma walked away I was calling her back so she could explain to Lauren what had actually happened. However, Gemma didn't return, but the truth is that she asked me more than once to do an impression of Lauren and I said I couldn't do it, but I attempted it and then Chloe did her impression. I was at no time trying to throw Chloe under the bus (not that there was much room with me already under it) but simply trying to explain the FULL story."
Meanwhile, on last night's episode, we saw Gemma becoming tearful as she said her friendship with Bobby was over: "To not back me up is the most hurtful thing. I don't have any fight left in me. That's when you know I'm done. I cannot fight anymore. That's how hurt I am. I will never speak to Bobby again."
Ten reasons we want to be on TOWIE!