TOWIE newbie Verity Chapman has said she's not scared or worried about the girls in Essex following last night's fireworks.
The part-time model and beautician made her debut on
TOWIE
last night and immediately ruffled feathers when the girls heard rumours she'd
been flirting with Lockie and had kissed Pete.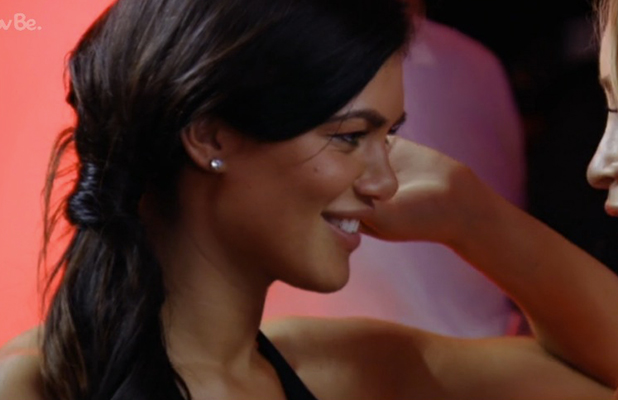 Lockie's ex-girlfriend
Danielle Armstrong was upset when she saw Verity stroking Lockie's arm at a club
– though Verity said it was just innocent flirting and nothing was going on.
Danni's friend Jess Wright later told Lockie he was being disrespectful as he only split with Danni a few weeks ago, but Lockie said he was single, nothing had happened and Danni was the one who had dumped him.
Speaking to the official
TOWIE
website, Verity said: "I think the girls' reaction tonight was a bit dramatic but I think I would do the same if that was my friend. But I think it's all been blown out of proportion.
"There's nothing really going on. A bit of innocent flirting. They need to deal with it and have fun. Nothing is going on with Lockie. We haven't even got each other's numbers!
"I don't mind, really, seeing the girls. Nothing has happened. I have nothing against them. I don't know them. They don't know me. I can just get to know them, be me and they can meet me for who I really am. I'm not scared of them or worried about the situation. We can be one big Happy family maybe one day, you never know!":
Ten reasons we want to be on TOWIE!