TOWIE's Bobby Cole Norris has said he doesn't think Gemma Collins has ever seen him as a friend.
They've always been known for having a strong and close friendship but last week it all exploded in a
fight at a pool party over Lauren Pope and Vas J Morgan.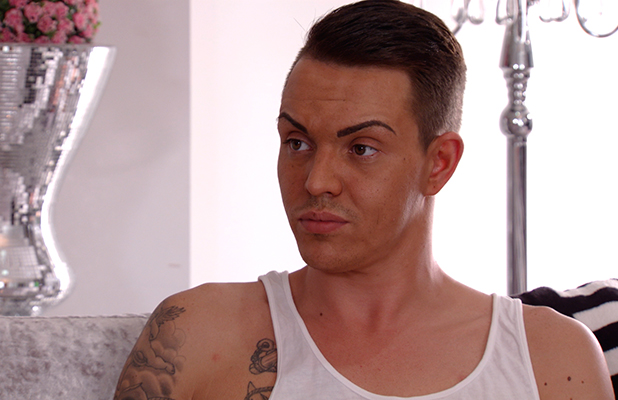 Tension had been brewing since
Vas decided not to stay in Gemma's group villa in Marbs
and went from there. On Sunday night, Gemma told them Bobby had been doing impressions of Lauren, but he said that wasn't the whole truth and accused her of throwing him under the bus. She then threw a drink at him.
On last night's episode, Bobby said: "I don't take on other people's beef or rows. I have fallen out with Vas and Lauren to a degree because of Gemma, to protect my friend.
"The other day at the party, what they were saying. I stood there and said, 'Gemma you need to answer for yourself.' I can't keep defending her. She didn't like how it went or what they said so then she tried to throw me under the bus.
"As a friend, I went over there to speak to Lauren and Vas because I knew she felt awkward about it. I didn't particularly want to go speak to them as I knew it would be an awkward situation. Then the next thing I know, I'm wearing a cheap glass of Sauvignon Blanc.
"I genuinely don't think Gemma sees me as a friend. She wouldn't treat me and do what she does to me if I was a friend."
Later on, he added: "I'm so hurt by it and frustrated by how she has behaved again but ultimately all I can do is put it to one side and walk away. That friendship to me isn't a positive thing in my life so I need to leave it. How many chances can you give someone? It's like a bad relationship. You wake up one day and say enough is enough."
Elsewhere,
Gemma was saying she was "upset" and hurt
by the whole situation and vowed never to speak to Bobby again.
"To not back me up is the most hurtful thing. I don't have any fight left in me. That's when you know I'm done. I cannot fight anymore. That's how hurt I am. I will never speak to Bobby again."
Ten reasons we want to be on TOWIE!