Mark Wahlberg has admitted his wife wasn't too happy when he tried to show their young kids a few bits from his rather rude Ted movie.
Oops!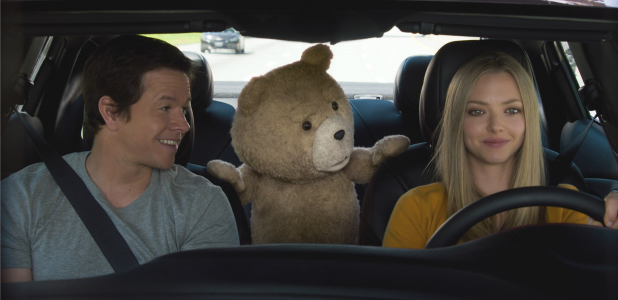 The actor told ITV's
Good Morning Britain
that his young kids were initially thrilled to hear he'd be starring alongside a fluffy teddy bear in the comedy movie... not knowing it was a film just for adults thanks to the very naughty humour!
He said: "My kids were dying to see the movie when they were seeing billboards all over LA with me and this cute, cuddly teddy bear. They were like, 'Daddy finally you've got a movie we can see' and I was like 'no you can't' And I would try to slip them little pieces of it without the sound but my wife was not happy."
Mark also told the programme that he didn't actually have a teddy as a kid - he had a monkey instead!
"I carried the monkey round with me everywhere to the point where I was also then nicknamed 'Monkey'," he recalled. "My mother would take it and throw it in the trash and I'd pull it out and she would try and wash it, I would pull it out the washing machine, eventually she just threw it out one day when I was at school or whatever. It scarred me for a while but they kept calling me 'Monkey'.
"It was the first time I had a real conversation with my dad I said, 'Dad I don't want you to call me that anymore', he said, 'what do you want me to call you?', I said 'I like the name Mike' and everyday for the rest of his life he only called me Mike and when people referred to me as Mark he would get mad."
Ted 2
is out now.